20 Jun

Embodied Self Awareness – Rediscovering the lost art of sensing the body

Recent research into the physiological and neurological impact of touch-based therapies has created a surge of interest in the body as an appropriate resource for psychological well-being. The body is now recognized as inextricably linked to our thoughts, emotions, and unconscious selves. Fogel's extensive research as a developmental psychologist and his clinical practice of a modality developed by Marion Rosen, Rosen Method Bodywork, led to his interest and subsequent research into 'Embodied Self-Awareness.' Embodied Self-Awareness (ESA) is a core concept of the Rosen Method somatic approach to whole-person integration which employs original touch and dialogue techniques to contact the unconscious through the body. The specific qualities that identify Embodied Self-Awareness make it an important tool of value to those working with clients suffering from trauma or prolonged stress.

Alan fogel has published neuroscientific research showing conclusively that Embodied Self-Awareness offers an avenue for self healing and reparation that sustains as well as repairs the parts of us damaged or closed down through trauma, stress, difficult experiences and lack of self awareness. Moreover the range of benefits associated with ESA make it attractive to those who wish to explore human potential without having a 'problem' or 'pain' to prompt their curiosity. Such clients value the resource of ESA for enhancing and expanding their emotional and physical well- being rather than looking to be ' fixed'. Embodied Self- Awareness also offers benefits that are in some way comparable to mindfulness for the body, acting as a form of preventative healthcare for those who believe that prevention is preferable to cure. Both clients and practitioners experience a quality of ESA different to that tolerated in everyday life. This is because the level of relaxation and awareness in the practitioner needs to be sufficiently authentic to invite the autonomic response in the client. Both are 'touched' by the work. Practitioners who work with ESA report feeling re-energized when working, as both body and intellect are engaged. The practitioner is literally 'inspired'.

"When we are first born, before we can speak or use language to express ourselves, we use our physical sensations, our "body sense," to guide us toward what makes us feel safe and fulfilled. As we develop into adults, it becomes easy to lose touch with these crucial mind-body communication channels, but they are essential to our ability to navigate social interactions and deal with psychological stress, physical injury, and trauma" – Alan Fogel


Why is 'Embodied Self Awareness' so important?

As trauma and other unresolved life experiences impact our thoughts, judgments, feelings and images of the self – our conceptual self-awareness – we can become dissociated from present-moment body experience. This creates behaviour and thought patterns that compromise both physical and mental health and well-being. Neuroscientific research shows that thinking about the body is not sufficient to improve health. Rather, directly feeling one's own embodied experience (including emotions and sensations related to the inner state of the body) activates the nervous system to improve regulatory functions (including sleep, weight control, emotion regulation, digestive, respiratory, cardiovascular and immune systems) that then improve health and well-being. When we truly listen to ourselves through Embodied Self-Awareness – feeling sensations such as pain and muscle tension and emotions such as fear, sadness and joy in the moment – it shifts our whole neurophysiology; we relax and parts of the nervous system are activated that promote regulation and repair throughout the body.

Research has shown that through Embodied Self-Awareness we can: Revise and re-programme neural circuits that have developed persistent post-traumatic dysfunction. Significantly boost the effects of medical, pharmacological and psychological treatment, as well as complementary and alternative interventions. Open the way to profound change in our inner and outer lives.

Only human beings have come to a point where they longer know why they exist. They have forgotten the secret knowledge of their bodies, their senses, their dreams – Lame Deer & Erdoes Embodied Self Awareness at Embodied Tantra Ireland

Learn how to be fully alive, fully present with a rich connection with self and your partner, this allows for the richest of human experiences. Learn effective communication skills, and "dissolve" relationship problems created by affairs, projections, past traumas and attachment difficulties. We belive that the relationship is not broken but is a mirror of what needs to be resolved within ourselves and within our relationships. Our relationship coaching approach is based on Imago therapy, encounter centered couples therapy and dynamic psychosocialsomatic psychotherapy. A Tantra coaching session results in re-connection, restores compassion, forgiveness and intimacy, teaches how to make authentic mutual amends, and rebuilds mutual trust for a new future together. Our tantra coaching sessions are suitable for single people, individuals from challenging relationships and for couples.

Tantra counselling for working through difficulties with sex, intimacy and relationships, empowering you to thrive in love, sexuality and intimacy. Embodied Tantra is living with an awareness in the moment through the body in an intimate connection with self, others and all that is. This allows you to have more choice, and to access more of what you are capable of, including pleasure, love, Intimacy and healthy attachments. Tantra coaching is safe, empowering, informative, psychoeducational, psychotherapeutic and liberating. Tantra coaching is also an opportunity to work through any blocks you have to intimacy and is perfect for anybody looking to create a healthy relationship with strong boundaries, communication, intimacy, connection, love, happiness and passion.

"Tantra is not technique but prayer. Is not head oriented but a relaxation into the heart. Please remember it. Many books have been written onTantra, they all talk about technique but the real Tantra has nothing to do with technique. The real Tantra cannot be written about, the real Tantra has to be imbibed(absorbed). How to imbibe real Tantra? You will have to transform your whole approach." Osho

Embodied Tantra Ireland offers tantra counselling sessions for individual and couples. Whether you are married, engaged, beginning a new relationship, or in a committed partnership, you will learn how to become each other's best friend, and how to create a relationship that is safe, passionate, and long lasting. Tantra coaching sessions teach you skills not only for transforming your marriage/partnership, but also for creating stronger connections with your kids, extended family and colleagues. The more couples learn to apply these skills to all of their relationships, the more and easier it will be for our communities to become more vibrant, and more pulsating with life.

Working with Trauma & Dissociation through right brain affect regulation at Trauma Recovery Institute

Trauma Recovery Institute offers unparalleled services and treatment approach through unique individual and group psychotherapy. We specialise in long-term relational trauma recovery, sexual trauma recovery and early childhood trauma recovery. We also offer specialized group psychotherapy for psychotherapists and psychotherapy students, People struggling with addictions and substance abuse, sexual abuse survivors and people looking to function in life at a higher level. Trauma recovery Institute offers a very safe supportive space for deep relational work with highly skilled and experienced psychotherapists accredited with Irish Group Psychotherapy Society (IGPS), which holds the highest accreditation standard in Europe. Trauma Recovery Institute uses a highly structured psychotherapeutic approach called Dynamic Psychosocialsomatic Psychotherapy (DPP).

At Trauma Recovery Institute we address three of the core Attachment Styles, their origin's the way they reveal themselves in relationships, and methods for transforming attachment hurt into healing. We use the latest discoveries in Neuroscience which enhances our capacity for deepening intimacy. The foundation for establishing healthy relationships relies on developing secure attachment skills, thus increasing your sensitivity for contingency and relational attunement. According to Allan Schore, the regulatory function of the brain is experience-dependent and he says that, as an infant, our Mother is our whole environment. In our relational trauma recovery approach you will learn to understand how the early patterns of implicit memory – which is pre-verbal, sub-psychological, and non-conceptual – build pathways in our brain that affect our attachment styles. Clinically, we can shift such ingrained associative patterns in our established neural network by bringing in new and different "lived" experiences in the Here and Now.
The Role of the Therapist in transforming attachment trauma: Healing into wholeness takes the active participation of at least one other brain, mind, and body to repair past injuries – and that can be accomplished through a one-to-one therapeutic relationship, a therapeutic group relationship or one that is intimate and loving. In exploring the "age and stage" development of the right hemisphere and prefrontal cortex in childhood, we discover how the presence of a loving caregiver can stimulate certain hormones, which will help support our growing capacity for social engagement and pleasure in all of our relationships. Brain integration leads to connection and love throughout our entire life span. At trauma recovery institute we bring a deep focus to the role of Neuroscience in restoring the brain's natural attunement to Secure Attachment. Our brain is a social brain – it is primed for connection, not isolation, and its innate quality of plasticity gives it the ability to re-establish, reveal and expand one's intrinsic healthy attachment system.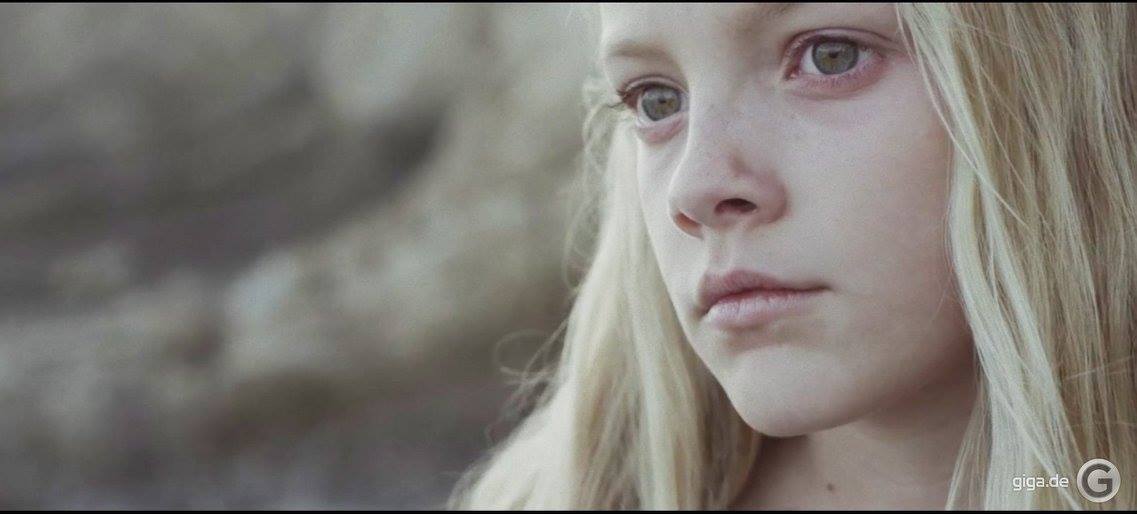 Dynamic Psychosocialsomatic Psychotherapy (DPP) at Trauma Recovery Institute Dublin
Dynamic Psychosocialsomatic Psychotherapy (DPP) is a highly structured, once to twice weekly-modified psychodynamic treatment based on the psychoanalytic model of object relations. This approach is also informed by the latest in neuroscience, interpersonal neurobiology and attachment theory. As with traditional psychodynamic psychotherapy relationship takes a central role within the treatment and the exploration of internal relational dyads. Our approach differs in that also central to the treatment is the focus on the transference and countertransference, an awareness of shifting bodily states in the present moment and a focus on the client's external relationships, emotional life and lifestyle.
Dynamic Psychosocialsomatic Psychotherapy (DPP) is an integrative treatment approach for working with complex trauma, borderline personality organization and dissociation. This treatment approach attempts to address the root causes of trauma-based presentations and fragmentation, seeking to help the client heal early experiences of abandonment, neglect, trauma, and attachment loss, that otherwise tend to play out repetitively and cyclically throughout the lifespan in relationship struggles, illness and addictions. Clients enter a highly structured treatment plan, which is created by client and therapist in the contract setting stage. The Treatment plan is contracted for a fixed period of time and at least one individual or group session weekly.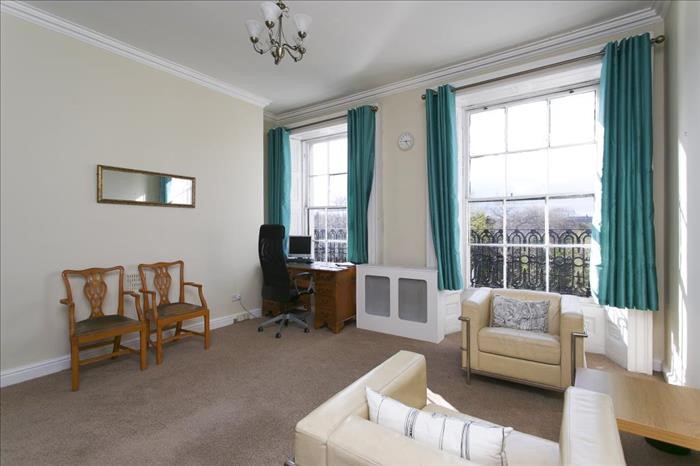 "Talk therapy alone is not enough to address deep rooted trauma that may be stuck in the body, we need also to engage the body in the therapeutic process and engage ourselves as clients and therapists to a complex interrelational therapeutic dyad, right brain to right brain, limbic system to limbic system in order to address and explore trauma that persists in our bodies as adults and influences our adult relationships, thinking and behaviour."