25 Feb

Getting Past Trauma Symptoms, Dissociation, Relational Conflict and Illness

Drawing on his work with patients who have survived a variety of traumatic experiences — from plane crashes to rape to torture — Van der Kolk considers the great challenge of those of us living with trauma:In response to the trauma itself, and in coping with the dread that persisted long afterward, these patients had learned to shut down the brain areas that transmit the visceral feelings and emotions that accompany and define terror. Yet in everyday life, those same brain areas are responsible for registering the entire range of emotions and sensations that form the foundation of our self-awareness, our sense of who we are. What we witnessed here was a tragic adaptation: In an effort to shut off terrifying sensations, they also deadened their capacity to feel fully alive.


While this dissociation from the body is an adaptive response to trauma, the troublesome day-to-day anguish comes from the retriggering of this remembered response by stimuli that don't remotely warrant it. Van der Kolk examines the interior machinery at play: The elementary self system in the brain stem and limbic system is massively activated when people are faced with the threat of annihilation, which results in an overwhelming sense of fear and terror accompanied by intense physiological arousal. To people who are reliving a trauma, nothing makes sense; they are trapped in a life-or-death situation, a state of paralyzing fear or blind rage. Mind and body are constantly aroused, as if they are in imminent danger. They startle in response to the slightest noises and are frustrated by small irritations. Their sleep is chronically disturbed, and food often loses its sensual pleasures. This in turn can trigger desperate attempts to shut those feelings down by freezing and dissociation.
In a passage that calls to mind philosopher Martha Nussbaum's excellent subsequent writings on the nuanced relationship between agency and victimhood, Van der Kolk adds: Agency starts with what scientists call interoception, our awareness of our subtle sensory, body-based feelings: the greater that awareness, the greater our potential to control our lives. Knowing what we feel is the first step to knowing why we feel that way. If we are aware of the constant changes in our inner and outer environment, we can mobilize to manage them. But one of the most pernicious effects of trauma, Van der Kolk notes, is that it disrupts our ability to know what we feel — that is, to trust our gut feelings — and this mistrust makes us misperceive threat where there is none. This, in turn, creates an antagonistic relationship with our own bodies. He explains:
If you have a comfortable connection with your inner sensations — if you can trust them to give you accurate information — you will feel in charge of your body, your feelings, and your self. However, traumatized people chronically feel unsafe inside their bodies: The past is alive in the form of gnawing interior discomfort. Their bodies are constantly bombarded by visceral warning signs, and, in an attempt to control these processes, they often become expert at ignoring their gut feelings and in numbing awareness of what is played out inside. They learn to hide from their selves. The more people try to push away and ignore internal warning signs, the more likely they are to take over and leave them bewildered, confused, and ashamed. People who cannot comfortably notice what is going on inside become vulnerable to respond to any sensory shift either by shutting down or by going into a panic — they develop a fear of fear itself.
The experience of fear derives from primitive responses to threat where escape is thwarted in some way. People's lives will be held hostage to fear until that visceral experience changes… Self-regulation depends on having a friendly relationship with your body. Without it you have to rely on external regulation — from medication, drugs like alcohol, constant reassurance, or compulsive compliance with the wishes of others. In its extreme, this lack of internal regulation leads to retraumatizing experiences: Because traumatized people often have trouble sensing what is going on in their bodies, they lack a nuanced response to frustration. They either react to stress by becoming "spaced out" or with excessive anger. Whatever their response, they often can't tell what is upsetting them. This failure to be in touch with their bodies contributes to their well-documented lack of self-protection and high rates of revictimization and also to their remarkable difficulties feeling pleasure, sensuality, and having a sense of meaning.

One step further down on the ladder to self-oblivion is depersonalization — losing your sense of yourself.
What, then, can we do to regain agency in our very selves? Pointing to decades of research with trauma survivors, Van der Kolk argues that it begins with befriending our bodies and their sensory interiority: Trauma victims cannot recover until they become familiar with and befriend the sensations in their bodies. Being frightened means that you live in a body that is always on guard. Angry people live in angry bodies. The bodies of child-abuse victims are tense and defensive until they find a way to relax and feel safe. In order to change, people need to become aware of their sensations and the way that their bodies interact with the world around them. Physical self-awareness is the first step in releasing the tyranny of the past. In a sentiment that calls to mind Schopenhauer's porcupine dilemma, Van der Kolk writes: The most natural way for human beings to calm themselves when they are upset is by clinging to another person. This means that patients who have been physically or sexually violated face a dilemma: They desperately crave touch while simultaneously being terrified of body contact. The mind needs to be reeducated to feel physical sensations, and the body needs to be helped to tolerate and enjoy the comforts of touch. Individuals who lack emotional awareness are able, with practice, to connect their physical sensations to psychological events. Then they can slowly reconnect with themselves. How we respond to trauma, Van der Kolk asserts, is to a large extent conditioned by our formative relationships with our caretakers, whose task is to help us establish a secure base. Essential to this is the notion of attunement between parent and child, mediated by the body — those subtlest of physical interactions in which the caretaker mirrors and meets the baby's needs, making the infant feel attended to and understood.

Attunement is the foundation of secure attachment, which is in turn the scaffolding of psychoemotional health later in life.
A secure attachment combined with the cultivation of competency builds an internal locus of control, the key factor in healthy coping throughout life. Securely attached children learn what makes them feel good; they discover what makes them (and others) feel bad, and they acquire a sense of agency: that their actions can change how they feel and how others respond. Securely attached kids learn the difference between situations they can control and situations where they need help. They learn that they can play an active role when faced with difficult situations. In contrast, children with histories of abuse and neglect learn that their terror, pleading, and crying do not register with their caregiver. Nothing they can do or say stops the beating or brings attention and help. In effect they're being conditioned to give up when they face challenges later in life.
With an eye to the immensely influential work of psychoanalyst Donald Winnicott, who pioneered the study of attachment and the notion that attunement between mother and infant lays the foundation for the child's sense of self later in life, Van der Kolk summarizes these foundational findings: If a mother cannot meet her baby's impulses and needs, "the baby learns to become the mother's idea of what the baby is." Having to discount its inner sensations, and trying to adjust to its caregiver's needs, means the child perceives that "something is wrong" with the way it is. Children who lack physical attunement are vulnerable to shutting down the direct feedback from their bodies, the seat of pleasure, purpose, and direction.
The need for attachment never lessens. Most human beings simply cannot tolerate being disengaged from others for any length of time. People who cannot connect through work, friendships, or family usually find other ways of bonding, as through illnesses, lawsuits, or family feuds. Anything is preferable to that godforsaken sense of irrelevance and alienation. Although we can't prevent most traumatic experiences from happening, having a solid formative foundation can make healing much easier. But what are those of us unblessed with secure attachment to do? Pointing to his mindfulness-based work with trauma survivors, Van der Kolk offers an assuring direction: Nobody can "treat" a war, or abuse, rape, molestation, or any other horrendous event, for that matter; what has happened cannot be undone. But what can be dealt with are the imprints of the trauma on body, mind, and soul: the crushing sensations in your chest that you may label as anxiety or depression; the fear of losing control; always being on alert for danger or rejection; the self-loathing; the nightmares and flashbacks; the fog that keeps you from staying on task and from engaging fully in what you are doing; being unable to fully open your heart to another human being.
The crucial point is that trauma robs us of what Van der Kolk terms "self-leadership" — the sense of having agency over ourselves and being in charge of our own experience. The path to recovery is therefore paved with the active rebuilding of that sense. He writes: The challenge of recovery is to reestablish ownership of your body and your mind — of your self. This means feeling free to know what you know and to feel what you feel without becoming overwhelmed, enraged, ashamed, or collapsed. For most people this involves (1) finding a way to become calm and focused, (2) learning to maintain that calm in response to images, thoughts, sounds, or physical sensations that remind you of the past, (3) finding a way to be fully alive in the present and engaged with the people around you, (4) not having to keep secrets from yourself, including secrets about the ways that you have managed to survive. One of the paradoxical necessities of the recovery process is the need to revisit the trauma without becoming so overwhelmed by sensations as to be retraumatized. The way to accomplish this, Van der Kolk argues, is by learning to be present with these overwhelming emotions and their sensorial counterparts in the body. He writes: Traumatized people live with seemingly unbearable sensations: They feel heartbroken and suffer from intolerable sensations in the pit of their stomach or tightness in their chest. Yet avoiding feeling these sensations in our bodies increases our vulnerability to being overwhelmed by them.



Traumatized people are often afraid of feeling. It is not so much the perpetrators (who, hopefully, are no longer around to hurt them) but their own physical sensations that now are the enemy. Apprehension about being hijacked by uncomfortable sensations keeps the body frozen and the mind shut. Even though the trauma is a thing of the past, the emotional brain keeps generating sensations that make the sufferer feel scared and helpless. It's not surprising that so many trauma survivors are compulsive eaters and drinkers, fear making love, and avoid many social activities: Their sensory world is largely off limits.
Another paradox of healing is that although contact and connection are often terrifying to the traumatized, social support and a sense of community are the foundation upon which a health relationship with our own feelings and sensations is built. Half a century after Dorothy Day's memorable assertion that "we have all known the long loneliness and we have learned that the only solution is love and that love comes with community," Van der Kolk writes: All of us, but especially children, need … confidence that others will know, affirm, and cherish us. Without that we can't develop a sense of agency that will enable us to assert: "This is what I believe in; this is what I stand for; this is what I will devote myself to." As long as we feel safely held in the hearts and minds of the people who love us, we will climb mountains and cross deserts and stay up all night to finish projects. Children and adults will do anything for people they trust and whose opinion they value. But if we feel abandoned, worthless, or invisible, nothing seems to matter. Fear destroys curiosity and playfulness. In order to have a healthy society we must raise children who can safely play and learn. There can be no growth without curiosity and no adaptability without being able to explore, through trial and error, who you are and what matters to you.



Text above from a conversation with Bessel Van der Kolk



Working with Trauma at Trauma Recovery Institute
Trauma Recovery Institute offers unparalleled services and treatment approach through unique individual and group psychotherapy. We specialise in long-term relational trauma recovery, sexual trauma recovery and early childhood trauma recovery. We also offer specialized group psychotherapy for psychotherapists and psychotherapy students, People struggling with addictions and substance abuse, sexual abuse survivors and people looking to function in life at a higher level. Trauma recovery Institute offers a very safe supportive space for deep relational work with highly skilled and experienced psychotherapists accredited with Irish Group Psychotherapy Society (IGPS), which holds the highest accreditation standard in Europe. Trauma Recovery Institute uses a highly structured psychotherapeutic approach called Dynamic Psychosocialsomatic Psychotherapy (DPP).
At Trauma Recovery Institute we address three of the core Attachment Styles, their origin's the way they reveal themselves in relationships, and methods for transforming attachment hurt into healing. We use the latest discoveries in Neuroscience which enhances our capacity for deepening intimacy. The foundation for establishing healthy relationships relies on developing secure attachment skills, thus increasing your sensitivity for contingency and relational attunement. According to Allan Schore, the regulatory function of the brain is experience-dependent and he says that, as an infant, our Mother is our whole environment. In our relational trauma recovery approach you will learn to understand how the early patterns of implicit memory – which is pre-verbal, sub-psychological, and non-conceptual – build pathways in our brain that affect our attachment styles. Clinically, we can shift such ingrained associative patterns in our established neural network by bringing in new and different "lived" experiences in the Here and Now, thus developing a learnt secure attachment.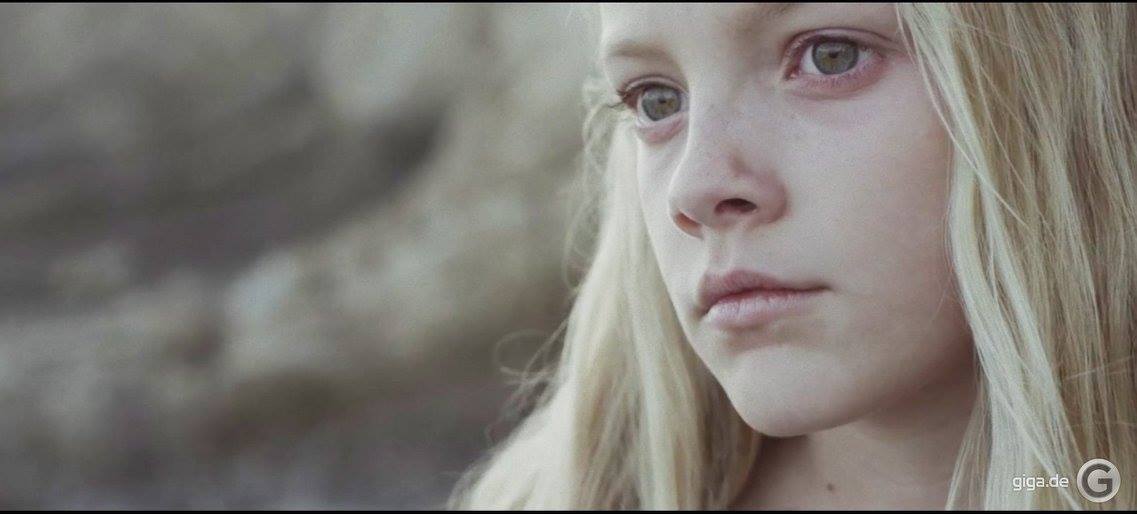 Dynamic Psychosocialsomatic Psychotherapy (DPP) at Trauma Recovery Institute Dublin
Dynamic Psychosocialsomatic Psychotherapy (DPP) is a highly structured, once to twice weekly-modified psychodynamic treatment based on the psychoanalytic model of object relations. This approach is also informed by the latest in neuroscience, interpersonal neurobiology and attachment theory. As with traditional psychodynamic psychotherapy relationship takes a central role within the treatment and the exploration of internal relational dyads. Our approach differs in that also central to the treatment is the focus on the transference and countertransference, an awareness of shifting bodily states in the present moment and a focus on the client's external relationships, emotional life and lifestyle.
Dynamic Psychosocialsomatic Psychotherapy (DPP) is an integrative treatment approach for working with complex trauma, borderline personality organization and dissociation. This treatment approach attempts to address the root causes of trauma-based presentations and fragmentation, seeking to help the client heal early experiences of abandonment, neglect, trauma, and attachment loss, that otherwise tend to play out repetitively and cyclically throughout the lifespan in relationship struggles, illness and addictions. Clients enter a highly structured treatment plan, which is created by client and therapist in the contract setting stage. The Treatment plan is contracted for a fixed period of time and at least one individual or group session weekly.

"Talk therapy alone is not enough to address deep rooted trauma that may be stuck in the body, we need also to engage the body in the therapeutic process and engage ourselves as clients and therapists to a complex interrelational therapeutic dyad, right brain to right brain, limbic system to limbic system in order to address and explore trauma that persists in our bodies as adults and influences our adult relationships, thinking and behaviour."