13 Feb

Happy Valentines from Plant Based Academy – Love Yourself Love Your Microbiome

Happy Brain, Happy Gut ! How does it work? The brain and the gut communicate via gut-brain axis, a mode of bidirectional signaling between the digestive tract and the nervous system. There are several central mechanisms by which gut bacteria can communicate with the brain. First, imbalances in gut bacteria can trigger inflammation by increasing the permeability of the intestinal lining, which allows toxins to seep into the bloodstream. Research has linked pro-inflammatory markers (cytokines) and increased intestinal permeability with anxiety and depression. Secondly, bacteria can produce neurotransmitters, which are carried through the blood to the brain. Bacteria can also stimulate specific nerves in the gut that then transmit information to the brain. Fortunately, you can support gut health (and therefore mental health) by eating a diet that's rich in probiotics — the "friendly" gut bacteria that support digestion and a balanced microbiome, and are known to boost immune and neurological function. Use the following simple recipe from Plant Based Academy to ensure you are including high dose full spectrum probiotics into your diet and your family's diet. Join our Professional Certificate course in Plant Based Nutrition and Raw Food Mastery at Plant Based Academy to learn more about the art, history and science of fermentation and gut health.

Raw vegan Blueberry Yogurt 
15 organic Brazil nuts or almonds (Soaked overnight and rinsed)
200 ml of pure filtered Water or Organic Probiotic drink (water Kefir/kombucha)
4 organic Dates
100g of organic Blueberries
1 organic vanilla pod scraped
Probiotics 1 teaspoon (B.Infantis / B.Longum)
Blend the nuts, dates, berries and water to a thick creamy and smooth consistency, pour into a container, add the probiotic powder, and stir. Cover with lid but not an airtight lid, as air is needed. Leave out of refrigerator for up to 12 hours. Then Refrigerate. Eat when cold. This Yogurt will be loaded with health probiotic bacteria at a much higher level than anything you can buy in a store, this will taste delicious and will have amazing feel good benefits for you and your family.It has been scientifically proven that the probiotics found in fermented foods such as yogurt have a much higher chance of surviving the acidity of the stomach and reaching the small intestine where it will make its home and create a healthly relationship with your gut and mental health, therefore proving to be an incredible ally to your well being. The Yogurt will keep in Refridgerator for up to 4 weeks.





Professional Certificate in Plant Based Nutrition & Raw Food Mastery

Become a certified raw food chef and plant based nutrition coach with Plant Based Academy, world unique raw & vegan culinary school. We offer courses both online and at our raw kitchen in Dublin. Classes delivered by a professional chef.

The Most important Decision anyone can make today is what to put into your body. Learn how to feed your body with the healthiest foods on the planet that you can prepare easily in your own kitchen. Save Money while saving your health and the planet. – Plant Based Academy

Plant Based Academy – World unique Raw & vegan Culinary School
Plant Based academy is a raw and vegan culinary school. Training, educating and empowering students on plant based culinary art, vegan nutritional science and conscious living. Plant Based Academy is the only classically structured raw food course in Europe and world unique in its content, Certification and delivery. Plant Based Academy offers the most comprehensive certification program both on site at our raw kitchen in Dublin 22 and online. Full Course fee is 2,500.00 Euro – Payment plan available. Online Course is 1,250.00 euro payable upfront.
Plant Based Academy is Europe's first and only classically structured plant-based culinary school. Students will discover that raw food is not always cold food, which is particularly refreshing when living in a cold climate such as Ireland. Students will learn about Warm Porridge and warm soups, hot medicinal beverages. Dublin is host to some of the best farmers' markets in Ireland and has a rapidly growing plant based community.Students learn how to work with whole, organic, unprocessed, plant-based foods to achieve healthy, aesthetically refined, nutritionally balanced for maximum absorption of nutrients and flavorful cuisine in the school's intimate classes. Students' benefit from personalized instruction that champion's hands-on experience, within a brand new custom designed, living foods kitchen which includes full on fermentation and sprout shed and organic garden. Students also gain access to the course material online which is a rich resource of simple recipes, advanced recipes, videos, scientific studies, charts, articles and much more.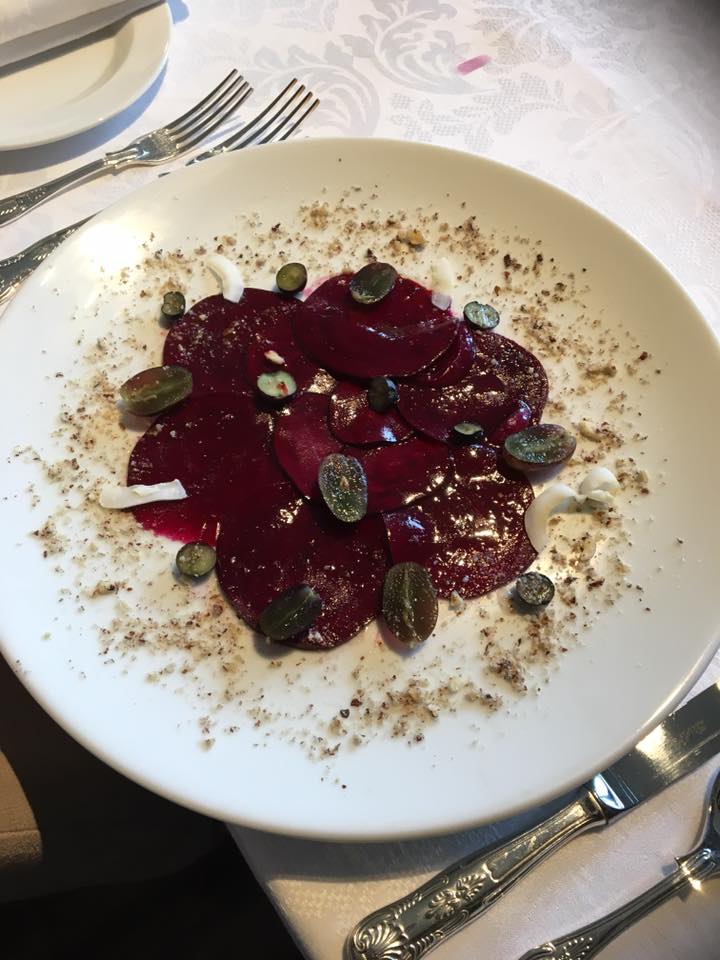 Raw Food Mastery Level III Certification
We have a very small number of spaces available for our Raw Food Mastery & Plant Based nutrition Certification programs taking place on January 20th 2018, May 08th 2018 & September 16th 2018. Book your Place Now for this Life Changing and empowering professional raw food training course. Contact us now to inquire about the last remaining spaces. The Level III course includes our full 12 modules both in class and online. Time investment is 3 hours per week in our raw kitchen and 10 hours at home for practical and written homework assignments and study. There is an exam on Module 9. On completeion of this course you will be a certified Plant Based Nutritionalist and Raw Food Chef/Coach with Plant Based Academy. This is the most comprehensive raw food training available anywhere in the world.
Raw Food Mastery Level III is suitable for complete beginners and experienced raw foodists. It is an excellent springboard for personal health and for creating your very own plant based business. This is a certified course, you will receive a certificate on completion of all 12 modules including a comprehensive exam on week 9. This course is the most advanced and comprehensive plant based course available anywhere in the world. The course is delivered by a professional chef and you will come away with knowledge, skills and insights of a professional chef . This course is delivered through a framework of plant based nutritional science. The course explores raw and vegan pitfalls and how to avoid raw vegan junk food. You will learn how to prepare gourmet refined healthy raw vegan meals from starters, smoothies and soups to gourmet entrees, cheeses and desserts.
Book your space Now, click HERE to pay deposit.



"Raw vegan food is not boring salads and uncooked vegetables, raw food is a culinary pursuit, a dedication and endeavor to transforming the highest quality of vegetables using simple techniques to extract exquisite flavors, preserving the essential nutrients and enzymes and complementing them with an array of mineral rich nuts, seeds, seaweeds, sprouts and fruits. Raw vegan food is the pursuit of perfect food, art for the eyes, a taste of naturalness, unparalleled nourishment for the body and great for the planet too" – Plant Based Academy


The Modules:
Module 1 – Raw Food Essentials
Module 2 – The Art of Advanced Fermentation
Module 3 – Smoothies, Milks, Soups & juices
Module 4 – Medicinal Herbs & Mushrooms
Module 5 – The Art of Raw Chocolate
Module 6 – Raw Food Dehydration
Module 7 – Raw Preparation Skills & Sprouting
Module 8 – Raw Gourmet Meal Demonstration
Module 9 – Practical Exam
Module 10 – Raw Skin Care & Cosmetics
Module 11 – Raw Philosophy & Conscious Lifestyle
Module 12 – Raw Food on The Go & Travelling



The Raw Kitchen & Organic Sprout House
The Raw Kitchen at Plant Based Academy is a fully fitted raw vegan kitchen and has its own organic garden and micro green sprout house. Each week at the kitchen involves three hours in class for intimate group discussion, lecture and demonstrations and ten hours at home for written and practical homework assignments. This Course includes all online material, an examination, homework assignments and a professional certificate on completion. We can just take 6 students per class. This course is also available as an online course.

Testimonials 
When I got pregnant for first time in 2013 I started taking diet more serious, I wanted to give my baby and myself the best nutrition possible to ensure we have a nice, healthy pregnancy and we I did. When my little girl started to eat her first bits of food I discovered that she loved lots of the things I have been eating during pregnancy so I start searching for more info on raw food for kids. She is 20 months now and I have seen her grow healthy, strong and smart. When she was 10 months I got pregnant again and it was around this time that saw the Raw Mastery Course. I decided to do it because I wanted to learn more about things that I haven't yet explored, such as raw chocolate, fermentation and dehydration but also because I wanted to get quicker at the raw kitchen and have more ideas, with two babys now I didn't have that extra time to search on the internet or books . I needed practical recipies and the whys of some of the things in the raw world.. The course was much more than I expected…. I loved it and it gave me the confidence to keep feeding my family knowing that I am giving them the best. I learned how to make yogurts, chocolates and lots of new things that my little girl loves. Thanks Darren to share all this wonderful information.
Natalia Gonzalez

I am so happy that I got the opportunity to do this course, I found it very life enhancing and made me look at diet and nutrition in a whole different light. Everything about it was so professional and the food that was prepared was always of the highest quality and most nutrient packed.
Patricia Reddington

I really enjoyed the broad range of topics, from learning how to prepare fermented yoghurt and cheese, kefir and kambucha, herbal teas to delicious pies and desserts etc. I also enjoyed the non food elements of the course, eg. lifestyle etc. The class notes were superb and the contacts gained are invaluable as Darren was very generous with his information, time and follow up. A really great course to inject taste into food and life.
Pat Flanagan

This was a very comprehensive course covering so many aspects of a raw food lifestyle not just the food exclusively. The knowledge and research that Darren shares is very honest and it is delivered in a compassionate atmosphere that put me at ease.I have learned so much that I'm beginning to incorporate into my life . The food we tasted was a treat to look forward to every week. It was great to know that raw vegan food is not only healthy but delicious. Made lovely friends to with my fellow learners which was s bonus . Highly recommended all round.
Angela Healy

The Raw Mastery course I took part in last year was just amazing! I'm really grateful I had a possibility to take part in this, thanks to your support regarding fees. I would not be able to even dream about this if not your kindness! This course really changed my life, it was so different than any other thing I experienced in my life. I did not realized this straight away, but the change happened slowly, week by week, month by month, with small tiny changes in my diet, my lifestyle and my attitude. When I started the course it was really difficult moment in my life, with many things happening, lots of fear and decisions to make and terrible depression that I had difficulties to deal with. Every single day was a struggle for me and every single day was filled with thinking what's the point of being on this planet. There is still a lot to improve but thanks to you, I'm on a right path. Our Monday meetings was something I was looking forward to, I wasn't too open on the course, but deep inside I appreciated every single moment, every advice that Darren gave us, every meal he prepared and the energy that was present there. Darren is a great person, he had so much patience, compassion and love for us. For the first time I felt nobody is judging me or my choices. His knowledge and skills are amazing and I've learn a lot! I feel grateful that he shared all this with us. And all herbs, spices, fermented foods and other ingredients in his kitchen, breathtaking! It was a pleasure to be there, to taste, to talk, to listen, to laugh, to smell… The course content was just perfect, on every single level, with the resources that opened my eyes on new possibilities. As English is not my first language I'm not able to express my gratitude good enough and I don't have all the words to say how much I enjoyed the course but hopefully you'll understand what I wanted to say 🙂 I wish you the best and hope that one day I'll take part in other courses organised by the Institute. THANK YOU.
Agnieska

This course is a 'must do' if you care about yourself! The information covered is enlightening even if you don't plan to adopt a raw diet. Darren researches and lives everything he teaches & he knows the most effective ways to live a healthier life. If you do one course this year, do this because what could be more important than your health!
Celine Mullins

Plant based academy-culinary food course is genuinely the creme de la creme of plant based cooking courses that are out there The modules are so informative, varied, interactive, creative and fun The learning has opened my mind so much ! It was such an exciting experience The space where we learned was intimate and had everything necessary to smell, taste and experience first hand Darren has such a kind approach to those new or even just curious about the vegan lifestyle I've met some wonderful people- we really bonded, encouraged each other and swapped lots of other info. Related to holistic well being I have a full time job and travelled from kerry to attend the classes but I always left Dublin feeling inspired and motivated – totally worth the investment Darren keeps things simple but interesting and is always very encouraging I have a much better understanding of the food-mind-body connection and can't wait to keep growing and learning from experimenting in the kitchen Many thanks to Darren and my class mates for Sharing such a beautiful experience together
Rosie McGrath

Best choice I could have made. I thought I had some knowledge yet it appeared that there is so much more.. Medicinal mushrooms, fermentation.. I was amazed every class. Always the highlight of the week and especially with the small cohort that soon became a family! Will miss the regular classes, atmosphere, interesting learnings and Darren as passionate, knowledgeable, compassionate teacher.
Yvette Pelgrom

Took interested in the course after talking to someone who had done it last year. Was a bit doubtfull and the fact I would have to travel from Galway made it even more complicated but all these doubts disappeared after my first class! I am vegan and really love healthy but the course had elevated the food thinking and lifestyle to a new dimension! Worth every minute.Darren is brilliant and his love and passion for healthy life will encourage anybody!
Sandi Zavidić

I gained a great understanding of raw food through attending Darren's classes. He is a wealth of information and practices what he preaches.
Holly White