18 Aug

Healthy Sexuality & Intimacy

Emotional intimacy is a foundational aspect of all great relationships. The word "intimacy" refers to the experience of being fully seen and comes from the Latin "intimus" meaning innermost. When we share this experience with another, we feel whole, complete, and at one with the world. Yet we often fear that which we most desire, and in the case of emotional intimacy this is all too often the case. Intimacy requires an unmasking of our public image and a disarming of the defenses that we normally utilize to protect ourselves from the vulnerability that exposes us to the possibility of pain, rejection or hurt feelings. This desire to experience the feelings of deep connectedness is often the primary motivator for engagement in romantic relationships. Consequently it's not surprising that so many of us find ourselves in the conundrum of both desiring and resisting deep connection in our lives.
Fortunately, despite these ambivalent feelings and desires, it is possible to bring greater intimacy (both in terms of quantity and quality) into our lives. The experience of intimacy is not one that can be brought forth by demand, but can be invited to arise when certain conditions are in place in a relationship. These conditions include:
Feelings of emotional safety: When we feel trust that our partner supports our well being and has no unspoken or unacknowledged agenda we are less likely to feel the need for the emotional protection that inhibits openness.
No incompletions: Incompletions occur when "unfinished business" is neglected, causing both partners to feel uneasy or fearful of activating unresolved differences. This can promote feelings of anxiety or defensiveness, which inhibit vulnerability.
Responsibility: When someone feels the need or the desire for more intimacy, it's helpful if they can take responsibility for taking the initiative to make that desire known to their partner rather than believing that if the other doesn't initiate contact that they are not open to it. Repeated failure to connect can result in feelings of resentment or frustration that could diminish the depth of appreciation and affection in the relationship. It's always best to express one's desire without blame or judgment.
Shared intention: This refers to an understanding on the part of both partners to agree upon a time in which they can be together with a shared intention of experiencing a deeper connection and greater emotional closeness. This intention can be overt or implicit.
No distractions: It's important that both partners trust that there will be no interruptions to the time that they have set aside to experience closeness with each other. This means shutting off the phone, the TV, closing the bedroom door, and deactivating anything else that could distract them from the experience of being fully present with each other. Real intimacy means giving your full and undivided attention to each other during the time in which you have agreed to be together.
Honesty: Contrary to what many people may think, intimate experiences aren't limited to gushing expressions of love and devotion. They also include a willingness to express the full range of feelings that may be present with each partner at a given time. What promotes intimate connections is honesty, delivered with respect and sensitivity and without blame or judgment. The counterpart of this willingness to experience and speak one's truth is the willingness to receive the truth non-reactively, without interrupting or being defensive. Easier said than done, but well worth the effort.
Physical contact: Intimate connection may also involve non-sexual forms of physical contact that convey feelings of affection, care, appreciation, or other positive emotions.
Presence: The quality of our connection with another has everything to do with how present we are in our own body, and how receptive we are to the input that comes into our experience through our senses, our mind, and our intuition. When we are not present in the moment with ourselves, we're not able to deeply connect with another.
Gratitude: Nothing deepens and affirms an experience like gratitude. Even if some of our communications have been difficult to speak or hear, it is likely that there has been value in our shared willingness to engage in the dialogue. Thanking our partner for their willingness to take the time and give their attention to invest in our relationship makes the possibility of future intimate interactions much more likely.
Relationships and people require intimacy in order to thrive. When we make the effort to give attention to bringing the conditions into our relationship that encourage and promote intimacy, it's not only our relationships that benefit but our lives in general. And as a result, so do the lives of all of the others with whom we engage. A good time to start could be today. There is, after all, no time like the present!
What is Healthy Sexuality ?
1) Healthy sexuality involves recognizing that we are all sexual beings, and celebrating the ways that our sexuality benefits us physically, emotionally, and spiritually.
2) Healthy sexuality is positive and enriches our lives. Healthy sexuality allows us to enjoy and control our sexual and reproductive behavior without guilt, fear or shame.
3) Sexual expression is a form of communication through which we give and receive pleasure and emotion. It has a wide range of possibilities – from sharing fun activities, feelings and thoughts, warm touch or hugs, to physical intimacy. It is expressed both individually and in relationships throughout life.
The healthy sex "CERTS" model
Wendy Maltz developed the CERTS model for healthy sex; this model requires that the following conditions be met for a person to enjoy healthy & satisfying sex: Consent, Equality, Respect, Trust, and Safety.
CONSENT means you can freely and comfortably choose whether or not to engage in sexual activity. You are able to stop the activity at any time during the sexual contact. It also means that you respect when someone else does not want to engage in a particular activity, for any reason.
EQUALITY means your sense of personal power is on an equal level with your partner. Neither of you dominates the other.
RESPECT means you have positive regard for yourself and for your partner. You feel respected by your partner and you respect them.
TRUST means you trust your partner on both a physical and emotional level. You have mutual acceptance of vulnerability and an ability to respond to it with sensitivity.
SAFETY means you feel secure and safe within the sexual setting. You are comfortable with and assertive about where, when and how the sexual activity takes place. You feel safe from the possibility of harm, such as unwanted pregnancy, sexually transmitted infection, and physical injury.
It takes spending time together and engaging in lots of honest, open communication to make sure that the CERTS conditions are operating in your relationship. That's why it is helpful to allow all aspects of a relationship to grow and develop at a consistent pace with physical intimacy.
Meeting the CERTS conditions does not ensure that you'll have amazing sex, but it can help you feel more secure in your relationship and increase your level of self-esteem.
Practice good communication
1) Good communication is crucial to healthy sex. You can greatly increase feelings of mutual respect, emotional closeness, and sexual pleasure when you and your partner know how to communicate well with each other. Knowing how to talk openly and comfortably can help you solve sexual problems that come up from time to time in the normal course of an on-going intimate relationship.
2) Be patient with yourself and your partner as you work to develop new communication skills. It takes time and a lot of practice to open up emotionally and discuss personal topics in safe and sensitive ways.
Strengthen trust
3) Trust is an important quality in healthy sex. It helps us feel emotionally safe and secure about choosing to remain in an intimate relationship with our partner. Without trust, we're likely to feel increased amounts of anxiety, fear, disappointment and betrayal.
4) Trust grows when both people in the relationship act responsibly and follow-through with commitments. While no one can guarantee that any relationship will last and remain satisfying for both people, you can strengthen mutual trust by having clear understandings about what you expect from each other in the relationship.
5) Spend time with your partner discussing what you need and expect in the relationship for you to feel emotionally safe. Based on your discussion, create a list of understandings you will both agree to honor. You may want to formalize your list into an actual "contract" you will follow.


Working with Intimacy at Trauma Recovery Institute
Trauma Recovery Institute offers unparalleled services and treatment approach through unique individual and group psychotherapy. We specialise in long-term relational trauma recovery, sexual trauma recovery and early childhood trauma recovery. We also offer specialized group psychotherapy for psychotherapists and psychotherapy students, People struggling with addictions and substance abuse, sexual abuse survivors and people looking to function in life at a higher level. Trauma recovery Institute offers a very safe supportive space for deep relational work with highly skilled and experienced psychotherapists accredited with Irish Group Psychotherapy Society (IGPS), which holds the highest accreditation standard in Europe. Trauma Recovery Institute uses a highly structured psychotherapeutic approach called Dynamic Psychosocialsomatic Psychotherapy (DPP).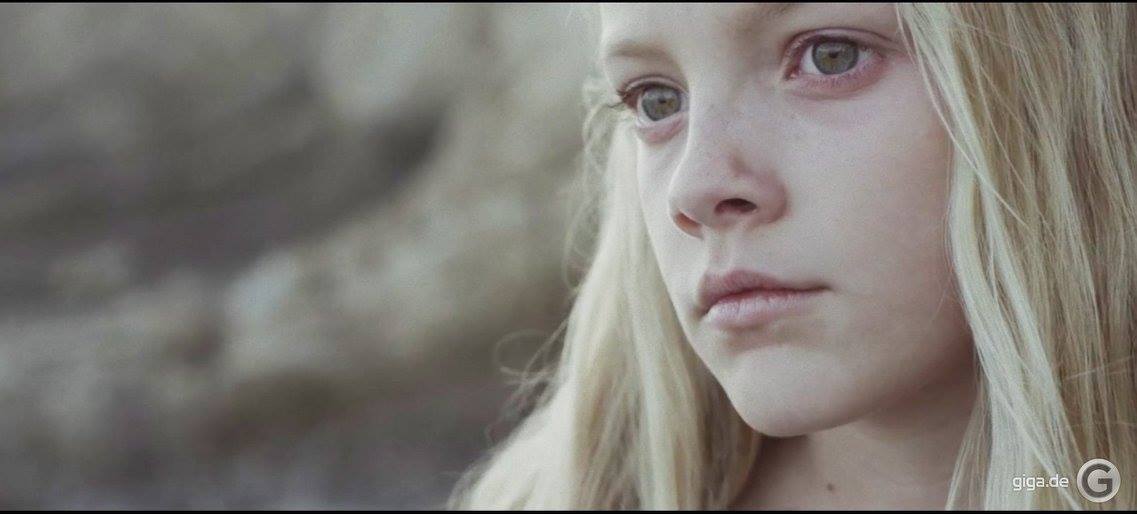 Dynamic Psychosocialsomatic Psychotherapy (DPP) at Trauma Recovery Institute Dublin
Dynamic Psychosocialsomatic Psychotherapy (DPP) is a highly structured, once to twice weekly-modified psychodynamic treatment based on the psychoanalytic model of object relations. This approach is also informed by the latest in neuroscience, interpersonal neurobiology and attachment theory. As with traditional psychodynamic psychotherapy relationship takes a central role within the treatment and the exploration of internal relational dyads. Our approach differs in that also central to the treatment is the focus on the transference and countertransference, an awareness of shifting bodily states in the present moment and a focus on the client's external relationships, emotional life and lifestyle.
Dynamic Psychosocialsomatic Psychotherapy (DPP) is an integrative treatment approach for working with complex trauma, borderline personality organization and dissociation. This treatment approach attempts to address the root causes of trauma-based presentations and fragmentation, seeking to help the client heal early experiences of abandonment, neglect, trauma, and attachment loss, that otherwise tend to play out repetitively and cyclically throughout the lifespan in relationship struggles, illness and addictions. Clients enter a highly structured treatment plan, which is created by client and therapist in the contract setting stage. The Treatment plan is contracted for a fixed period of time and at least one individual or group session weekly.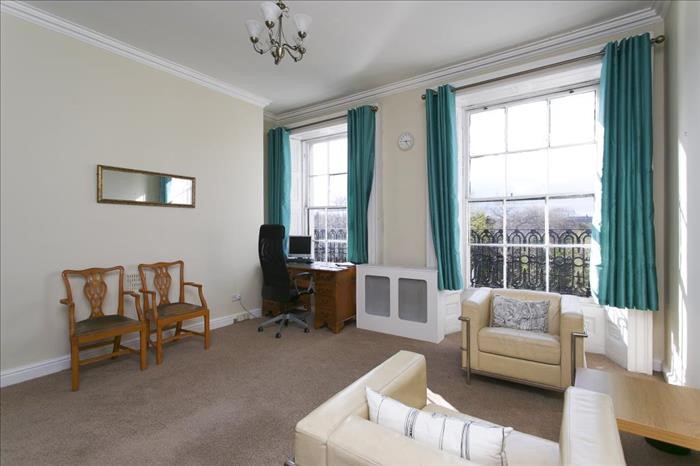 "Talk therapy alone is not enough to address deep rooted trauma that may be stuck in the body, we need also to engage the body in the therapeutic process and engage ourselves as clients and therapists to a complex interrelational therapeutic dyad, right brain to right brain, limbic system to limbic system in order to address and explore trauma that persists in our bodies as adults and influences our adult relationships, thinking and behaviour."