06 Feb

Holistic Plant Based Recovery from IBS and other Gastrointestinal Disorders

Functional Health addresses the underlying causes of illness & disease, using a systems-oriented approach and engaging both client and Plantrician in a therapeutic partnership exploring diet, lifestyle, trauma history, relationships, body and stress. This is an incredibly effective holistic approach to recovery, incoporating the very latest in gut research and psychobiotics, Dynamic Psychosocialsomatic Psychotherapy, conscious relational sexuality via Embodied Tantra and Plant Based nutritional science. Functional Health is a healthy holistic journey out of anxiety, depression, eating disorders, diabetes, cancer, IBS and other gastrointestinal and autoimmune disorders.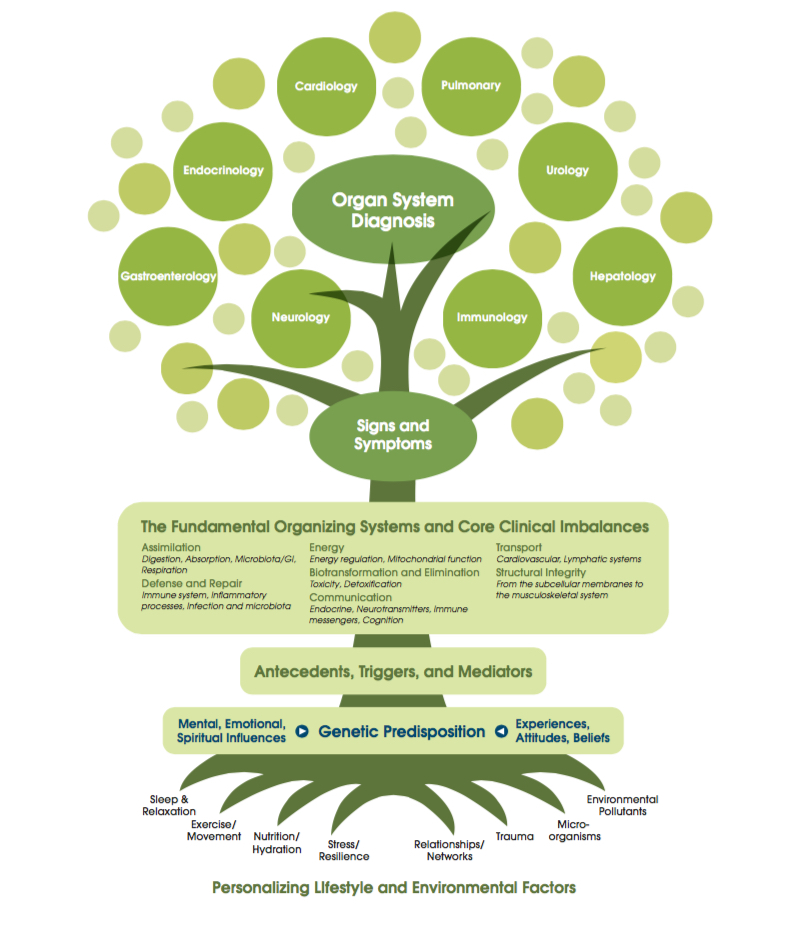 In order to keep a tree healthy and allow it to flourish, you need to support the most basic and essential elements first; the foundation: the roots and soil. Similarly, if a tree is not healthy, the first place you should look for answers is those same foundational elements. In Functional Health, the same approach applies to clients. The most important factors, and the ones we examine first when gathering information about the client, are the foundational lifestyle factors; sleep, exercise, nutrition, stress levels, relationships, Microbiome and epigenetics. These are the roots and soil, which are in turn influenced by specific predisposing factors (antecedents), discrete events (triggers), and ongoing physiological processes (mediators), and may then result in fundamental imbalances at the trunk. These can eventually result in the signs and symptoms that are grouped into a diagnosable constellation that we call disease, represented by the branches and leaves.

"Functional Health is a personalized, systems-oriented model that empowers clients to achieve the highest expression of health by working in collaboration with a functional health therapist to address the underlying causes of disease." Plant Based Academy