24 Jan

Group Psychotherapy for people with and without a history of trauma , What is Group Psychotherapy and how can it help me ?

Group Psychotherapy is a life changing opportunity to work through difficult traumatic events past and present that have been holding you back in Life, Love and Relationships. Adverse childhood experience happens within your primary relationship as a result of poor attachment or lack of attachment. Group Psychotherapy becomes an intimate relationship where you get an opportunity to work through relationship trauma and become a participant in healthy relationship where conflict can be resolved in a health way. This is one of the goals of group psychotherapy. Participating in group psychotherapy will help you with all your relationships in life particular the relationship with self.
Group Psychotherapy can be a great springboard to function better in life, love, and relationships and work. We invest in our financial well being with saving schemes, investments, and pensions. We invest in our psychical well being with boot camps and diets and yet in Ireland we do not have a culture of investing in our emotional well being, as a culture we don't invest anything into our emotional health. Investing in our emotional health can yield great rewards far greater than other investments, this investment into our emotional life and health has the most potential to serve us in both short term and long-term. Trauma Recovery Institute offers a range of groups and specifically a number of groups which are not geared towards depression or trauma but groups for people who function very well in society but are looking to function in the world at a higher level, through participating in group Psychotherapy it's a platform to work through patterns of behaviour, beliefs and relating style ultimately giving you opportunity to function at the highest possible level in all areas of your life because you are investing in your emotional health.

Three Benifits of Group psychotherapy 
1) As humans we are social animals who remain group-oriented to ensure survival, connection and belonging. Our lives begin in family groups and we function thereafter as members of groups at school, work and in communities. Althouh many of us may still live and work within communities and groups, we are in the age of technology and our level of contact and support very often is through popular social media rather than through face to face. It is often suggested that it takes a community to raise a child, it also takes a community to raise an adult. Group psychotherapy is a very healthy and powerful adaptation of peer group support for men and woman to be supported in a group of peers sharing similar experiences of hurt, grief, sadness and joy. This is an extremely important platform for any healthy adult regardless of the presence or not of a hisstory of trauma as none of us go through life without some psychological scrapes and bruises. There is possibly no better healing strategy then connecting in with a group of peers listening and offering support.

2) Group psychotherapy is an investment into our emotional health and will do far more for our health then a gym membership or a green juice. Many people see psychotherapy as something you do when there is some chaos in life, a breakdown of a relationship, a divorce, a death in the family, a depression or disorder and although psychotherapy is fantastic for all of those life challenges, psychotherapy can work extremely well without the presence of said life challenges. Group Psychotherapy provides a safe, nurturing, accepting environment in which painful feelings and experiences can be shared. Groups allow people to speak the unspeakable. They encourage the reestablishment of trust, validate your experiences and provide access to information from others. They help rebuild self-esteem. Most importantly, through group therapy you discover you're not alone. Some of the vital elements to live a healthy life of love and fun such as intimacy, vulnerability, honesty, healthy communication sand healthy boundaries can be established sometimes for the first time in our lives through the process of Group Psychotherapy.

3) Psychotherapy can be a powerful platform to engage in a healthy relationship with the therapist and other group participants where conflicts can be resolved in a healthy way and parts of oneself can be transformed. Although you might well be a high functioning member of society, there may be nevertheless some small problematic areas in your life, relationships or career. Perhaps you are not succeeding at the level you desire and you don't know why, perhaps your relationships are not at the level you would like but don't know how to change that. Group psychotherapy, the relationship with the therapist and group participants offers a rich human experience through the complex relating and attachment patterns which are explored in a safe, structured, supportive and psychotherapeutic space. There is great power in these revelations; you learn new ways of being, new ways of relating, new ways of seeing yourself and others. This can do more for your career and relationships than anything else.


"In my early professional years I was asking the question: How can I treat, or cure, or change this person? Now I would phrase the question in this way: How can I provide a relationship which this person may use for his own personal growth?" Carl R. Rogers

Below is a clip from a documentarty of Twenty people who travel to the mountains on Santa Barbara for a week-long group therapy retreat with Ann Bradley from Radical Aliveness Core energetics. This format is different to the format at Trauma Recovery Institute and although we often use techniques from core energetics, we only use it as a small part of Dynamic Psychosocialsomatic Psychotherapy when working with the body in certain circumstances.

Yvonne from David Sutcliffe on Vimeo.
Treatment of Relational and complex Trauma at Trauma Recovery Institute
Trauma Recovery Institute offers unparalleled services and treatment approach through unique individual and group psychotherapy. We specialise in long-term relational trauma recovery, sexual trauma recovery and early childhood trauma recovery. We also offer specialized group psychotherapy for psychotherapists and psychotherapy students, People struggling with addictions and substance abuse, sexual abuse survivors and people looking to function in life at a higher level. Trauma recovery Institute offers a very safe supportive space for deep relational work with highly skilled and experienced psychotherapists accredited with Irish Group Psychotherapy Society (IGPS), which holds the highest accreditation standard in Europe. Trauma Recovery Institute uses a highly structured psychotherapeutic approach called Dynamic Psychosocialsomatic Psychotherapy (DPP).
At Trauma Recovery Institute we address three of the core Attachment Styles, their origin's the way they reveal themselves in relationships, and methods for transforming attachment hurt into healing. We use the latest discoveries in Neuroscience which enhances our capacity for deepening intimacy. The foundation for establishing healthy relationships relies on developing secure attachment skills, thus increasing your sensitivity for contingency and relational attunement. According to Allan Schore, the regulatory function of the brain is experience-dependent and he says that, as an infant, our Mother is our whole environment. In our relational trauma recovery approach you will learn to understand how the early patterns of implicit memory – which is pre-verbal, sub-psychological, and non-conceptual – build pathways in our brain that affect our attachment styles. Clinically, we can shift such ingrained associative patterns in our established neural network by bringing in new and different "lived" experiences in the Here and Now.


The Role of the Therapist in transforming attachment trauma: Healing into wholeness takes the active participation of at least one other brain, mind, and body to repair past injuries – and that can be accomplished through a one-to-one therapeutic relationship, a therapeutic group relationship or one that is intimate and loving. In exploring the "age and stage" development of the right hemisphere and prefrontal cortex in childhood, we discover how the presence of a loving caregiver can stimulate certain hormones, which will help support our growing capacity for social engagement and pleasure in all of our relationships. Brain integration leads to connection and love throughout our entire life span. At trauma recovery institute we bring a deep focus to the role of Neuroscience in restoring the brain's natural attunement to Secure Attachment. Our brain is a social brain – it is primed for connection, not isolation, and its innate quality of plasticity gives it the ability to re-establish, reveal and expand one's intrinsic healthy attachment system.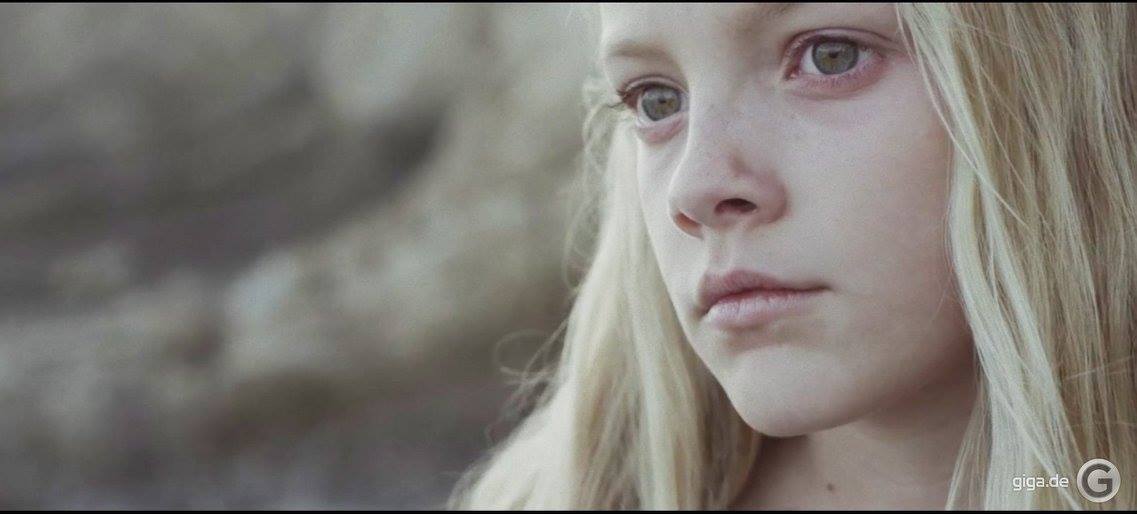 Dynamic Psychosocialsomatic Psychotherapy (DPP) at Trauma Recovery Institute Dublin
Dynamic Psychosocialsomatic Psychotherapy (DPP) is a highly structured, once to twice weekly-modified psychodynamic treatment based on the psychoanalytic model of object relations. This approach is also informed by the latest in neuroscience, interpersonal neurobiology and attachment theory. As with traditional psychodynamic psychotherapy relationship takes a central role within the treatment and the exploration of internal relational dyads. Our approach differs in that also central to the treatment is the focus on the transference and countertransference, an awareness of shifting bodily states in the present moment and a focus on the client's external relationships, emotional life and lifestyle.
Dynamic Psychosocialsomatic Psychotherapy (DPP) is an integrative treatment approach for working with complex trauma, borderline personality organization and dissociation. This treatment approach attempts to address the root causes of trauma-based presentations and fragmentation, seeking to help the client heal early experiences of abandonment, neglect, trauma, and attachment loss, that otherwise tend to play out repetitively and cyclically throughout the lifespan in relationship struggles, illness and addictions. Clients enter a highly structured treatment plan, which is created by client and therapist in the contract setting stage. The Treatment plan is contracted for a fixed period of time and at least one individual or group session weekly.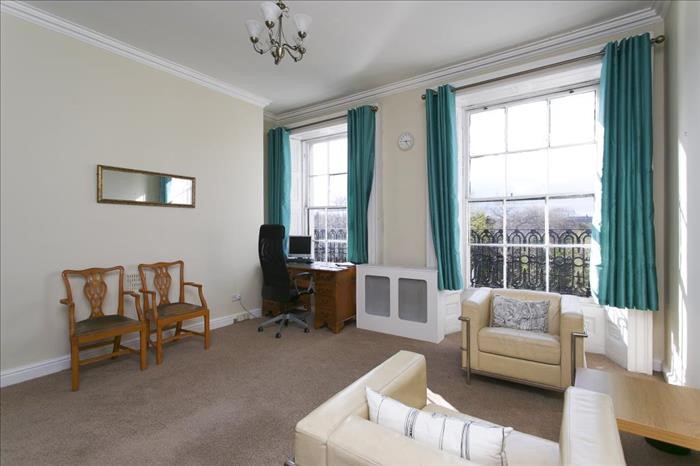 "Talk therapy alone is not enough to address deep rooted trauma that may be stuck in the body, we need also to engage the body in the therapeutic process and engage ourselves as clients and therapists to a complex interrelational therapeutic dyad, right brain to right brain, limbic system to limbic system in order to address and explore trauma that persists in our bodies as adults and influences our adult relationships, thinking and behaviour."