Plant Based Skin Care & Cosmetics which are Raw Vegan Organic & Edible. Medicinal Face Care Protocol & Nurturing the Moist Envelope of the Soul with Ammonia Oxidizing Bacteria (AOB).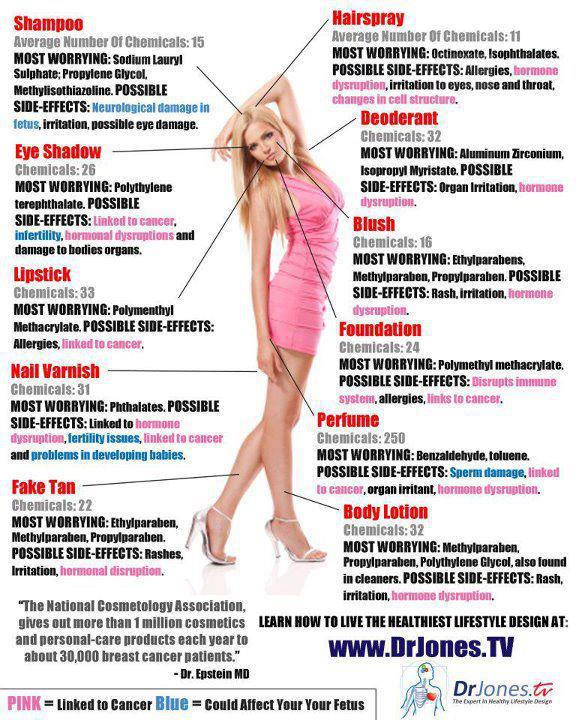 *********************************************************************************************************************************************************************************
Base Recipes
Cream Base: For Moisturising cream, shampoos, hand wash, shower cream etc
Xanther Gum – Aloe Vera – Coconut Glycerin
Tea – Chamomile, Marigold, Nettle, Comfrey, Rosemary, Horsetail, Orange peel
Add Butters ( 20 ml Coconut butter, 10 ml shea butter & 5 ml cacao butter )
Add Oils ( jojoba, sweet almond, hemp, sesame) & Essential oils
Blend with soap nuts, lecithin & probiotic blend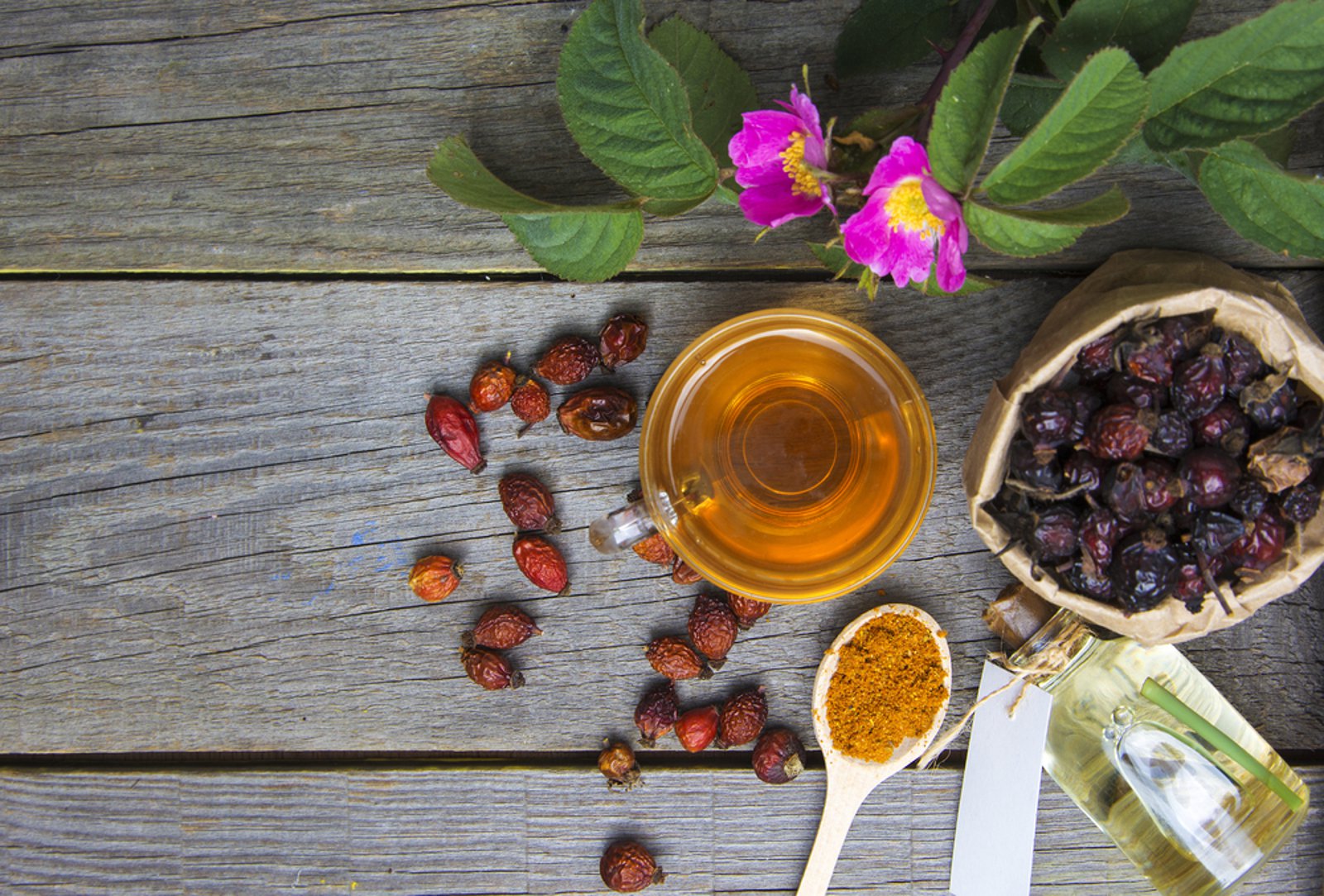 Ointment Base : For Moisturising oils, suncream, shave cream
Add Butters ( 20 ml Coconut butter, 10 ml shea butter & 5 ml cacao butter )
Add Oils ( jojoba, sweet almond, hemp, sesame) & Essential oils
Add Infused Butters & Oils (infused with Cbd, herbs, spices, flowers etc)********************************************************************************************************************************************************************************* Yoni Care Yoni serum: 60ml jojoba oil or coconut oil10 drops ylang ylang5 drops rose otto20 drops frankincense20 drops schizandra berry oil (or 10ml of infused jojoba with schizandra) Soothing Yoni Suppository: 30ml cacao butter30ml coconut oil20 drops seabuckthorn berry20 drops frankincense20 drops tea tree10 drops peppermint
*********************************************************************************************************************************************************************************Pregnancy Care Avoid These Essential oils: MugwortThujaTarragonLavendula stoechasDalmation sagePennyroyalParsley leafParsley seedOakmossSavinHyssop officinalsLavender cottonSpanish sage Healthy Tonic essential oils for Pregnancy: ChamomileCape chamomileGerman chamomileCypressRose ottoSweet thymeEucalyptusFrankincenseGerniumGingerSandalwoodLaurelLavenderNeroliPalmarosaSeabuckthorn Prebirth Perineum Massage: 55ml jojoba oil20 drops seabuckthorn berry20 drops Frankincense20 drops ylang ylang10 drops rose otto After Birth Perineum Cooler: 55ml jojoba oil5ml peppermint essential oil
**********************************************************************************************************************************************************************************************************************************
Baby Care:
One drop of fennel oil taken internally by mother can increase breast milk production. Nutrition is key for tooth development so ensuring mom has high amounts of fat soluble vitamins A, D3 and K2 in her diet to pass on through her breast milk.
Birthing space welcome aroma diffuser:
Frankincense, neroli, rose otto, lavender or/and chamomile
Pillow spray for mother and child:
Neroli, bergamot or/and frankincense
Teething:
Teething can often challenge a baby's immune system and may be accompanied by swollen gums, ear infections, colds, diarrhea and irritability.
Raising your little one's dietary intake of phosphorus and vitamin C can be helpful during teething (and if you are breastfeeding, raise your intake too). To relieve discomfort, massage into the cheeks and jaw one drop of chamomile or lavender essential oil diluted with one drop jojoba oil. To calm inflammation, half a drop of organic clove and/or rose otto essential oil diluted in virgin coconut oil can be applied to the gums. These oils will also boost the child's immune system.
Congestion:
Eucalyptus oil has a long history as a treatment for congestion from colds, infections and allergies. There are two great ways to use this oil. sprinkle a few drops of eucalyptus essential oil all over the bedsheets rather than directly on the baby. Or add a few drops to an aroma diffuser throughout the day and nights. As the baby inhales, the nasal passages will open and clear so that your baby can breathe freely.
Earaches:
Earaches can also be treated with eucalyptus oil. Place 1-2 drops on a cotton ball and gently insert it into the ear for a few hours.
You can also massage diluted lavender around the jaw and the area behind the ear.
Skincare:
Babie's soft, delicate skin is sensitive and can be easily irritated. It is great to engage these fresh souls in the element of water, sunshine and fresh air and to let these liniments of nature help with your care. Except for the area of their derriere, which needs some extra tender loving care, babies do not need soap and sudsy baths. Add a little sea salt to bathwater but leave the bubbles aside. When you clean and moist your little one, it is vital to avoid petroleum-based products frequently marketed for babies, such as baby oil. Infants need to be cleaned, though, and essential oils can help you with that. A warm, damp cloth with a squirt of oil is the perfectly gentle, skin-microbiome-nourishing way to completely clean and care for baby's fresh skin. Instead of soaping baby's bum, a squirt of oil on a cloth is far more effectiveand simply protective against diaper rashes. We cut up an old flannel sheet into squares to use as wipes and used a little warm water and a squirt of jojoba oil for our derriere care. If a diaper rash occurs, let the baby have a few diaper-free hours, allowing fresh air and sunshine to be the rapid cure. We all love a good massage, and babies do too. Massage stimulates circulation, gets the lymph system moving, improves the immune system and relaxes and calms baby, preparing her for deep sleep. Jojoba oil is a good massage oil and then adding a little bit of lavender oil for the feet.
Colic:
Colic tummies are unpleasant for babies and tough on parents. A change in mom's diet is the first step to easing colic. Try eliminating from your diet the common childhood allergens to determine which foods upset your baby's tummy.
These foods are: dairy, nuts, soy, eggs, wheat and fish. Also, you can add ginger and fennel to your diet to pass along the tummy-calming elements to baby through your breast milk. If colic continues, give the baby a teaspoon of diluted water kefir or fermented vegetable juice to give the gut microbes a boost. In the meantime, as your diet takes effect, you can help your baby's digestion by dabbing a few drops of colic calmer on your little one's lower back and feet-places where her little wandering hands can't reach. There are many ways to prepare for birth and just as many ways to give birth. They are not all like the birth scenes from movies like What to expect when you're expecting. I highly recommend exploring the childbirth wisdom of other cultures to glean wisdom on subjects such as: baby-carrying slings that keep babies near the heartbeat of the father and mother and offer ease of access to breast milk; multitudes of massages for mothers before, during and after birth; and creating space for the mother and family to be reprieved from household chores for the first moon cycle as a new family. As much as childbirth is exhilarating, there is much that is exhausting; and holding the space for the reception of rest in the first months creates beautiful bonding and long-term fortification for the family.
You are my everything oil
For cleansing skin and massages for babies:
60 ml jojoba
20 drops seabuckthorn berry
10 drops frankincense
10 drops lemon
10 drops chamomile
Colic calmer:
30 ml jojoba
2 drops chamomile
3 drops lavender
3 drops cardamom
3 drops fennel
3 drops ginger
The beguilded child:
With the birth of a new baby, you have a fresh opportunity to endow your child with a legacy of understanding of the body and the mouth.
They can learn that their bodies are dynamic and regenerative.
Botanical blessings for bath and bed time:
Commercial soaps, bubbles, powders and shampoos can disrupt the delicate pH of a child's skin. Add salt and baking soda to bathing waters to cleanse and refresh body and spirit. Splashing around in a salt bath may be all young skin needs to be clean. Hair washing need not be done daily either. It may sound strange, yet we wash our son's hair only a couple of times a year, and his first hair washing was when he was three years old. By not beginning the cycle of shampooing, hair and scalp regulate their own oils, and all that is needed to refresh hair and "dust it off" is water. His hair and scalp never look unwashed, and his scalp is super healthy.
Lavender's lullaby:
Sleep is one of the sweetest elixirs for any parent, and ensuring your child is soundly slumberring helps you get yours. Sprinkle sheets, infuse bedtimes baths, and diffuse with drops of lavender, tangerine and majoram. This quiet, comforting combination will be an aromatic lullaby for sweet sedation.
Teeth tips:
As teeth start to come in, wipe the teeth with a cloth dipped in saltwater and a tiny dash of baking soda. This will help clear plaque and neutralize acids. Teach children to swish with saltwater and spit it out, which will do most of the work. Later, brushing can begin, using salt and baking soda. At this time it is alsoawesome if you can teach your child how to do oil pulling, as a thorough brushing and flossing is, for any young child, practically impossible. Around two to three years old, the permanent teeth are forming and calcifying into the jawbone. If there is a nutritional deficiency of minerals and vitamins C, D3, K2 and A at this time, the teeth that are being formed will be less resistant to decay. Include plenty of food rich in fat-soluble vitamins and minerals in the child's diet. Childhood cavities are not inevitable. If a carie (a dark spot on the tooth) forms, this does not necessarily mean a permanent caity is unavoidable. Brown enamel lesions can be halted and reversed from becoming a full-fledged cavity.
Healthy teeth tips for children:
1.Avoid bonding molars. This traps bacteria in the tooth.
2.Offer zero processed food.
3.In the beginning, stick to breast milk and water.
4.Floss when the teeth start getting close together.
5.Avoid fluoride-treated water and treatments.
6.Help ease teething with phosphorus and vitamin C.
7.Soak all grains and beans overnight before cooking to get rid of phytic acid.
8.Avoid all commercial toothpaste – stick to the basics: salt and baking soda.
Responsible use of essential oils will bless you and your baby with good health. You will discover how these plant gems are handy household friends that provide restorative remedies that help keep a family's health buoyant and balanced. Always trust your intelligence and common sense as you care for your child. As your knowledge of plant botanicals grows, your intuition and attunement to your child's needs will also blossom. Let your parental intuition guide you.
********************************************************************************************************************************************************************************************************************************************************************************************************************************************Breast CareTherapeutic Breast Massage: 55ml jojoba oil5ml orange essential oil10 drops of laurel essential oil10 drops of frankincense oil Another Breast Massage Oil: 50ml jojoba oil20ml coconut oil infused with marigold15 drops of geranium15 drops of rose15 drops of orange, neroli and bergamot combination Pregnancy Breast Massage:30ml cacao butter25ml coconut oil5ml seabuckthorn berry
************************************************************************************************************************************************************************************************************************************Perfume and DeodorantJojoba oil is the perfect oil for perfume as it never goes rancid. Combine 30ml jojoba oil with a mix of the following oil blends at a ratio of 50:50 or 30:70 Vetiver + rosevetiver + douglas firJasmine + ylangSandalwood + JasminePatchouli + VanillaSpikenard + Ylang Deodorant: 60ml baking soda30ml coconut oil30 drops of one or combination of sandalwood, frankincense, lavender cape, chamomile, rosemary, palmarosa, sweet thyme or black spruce Probiotic Deodorant: 35ml cacao butter10ml coconut oil10g baking soda10 drops of vetiver20 drops of frankincense5ml castor oil2 capsules of probiotic
Love Potion Perfume
Love Potion Perfume is a very unique perfume using a beautiful aromatic blend of essential oils, herbs, and floral water, Its unique blend of ingredients helps to tonify, balance and revitalise all types of skin whilst providing you with a long lasting citris and floral scent that everybody will love
½ cup Rose water
10 drops Rosewood oil
10 drops Lemon essential oil
10 drops Grapefruit essential oil
10 drops Bitter orange oil
1 teaspoon of sunflower lecithin
Blend all ingredients in a shaker or blender********************************************************************************************************************************************************************************* Male care Shave oil: 100ml jojoba oil10ml rosehip oil10ml argan oil5 drops of tocopherol oil (vitamin E)5 drops of Starflower oil5 drops of camellia seed oil Beard oil: 100ml jojoba oil10ml argan oil5 drops of tocopherol oil (vitamin E)5 drops of clary sage oil5 drops of black pepper oil5 drops of cedar wood oil5 drops of neroli oil + 5 drops of bergamot oil Genital serum: 20ml coconut oil10ml cacao butter10ml shea butter20ml jojoba oil (infused with margigold & chamomile)10ml aloe vera gel20 drops of tea tree oil20 drops of patchouli20 drops of lavender
Warrior Shave cream
A magical cream that helps to allows for a very close shave whilst also moisturizing your skin with its aromatic, soothing, nurturing and rejuvenating essential oils, organic butters and herbal extracts. Perfect for sensitive skin and all skin types. All oils and butters are cold pressed. Sold in a dark amber glass jar to protect all live enzymes and nutrients.
½ cup of shea butter melted
½ cup of cacao butter melted
½ cup of sesame oil or olive oil or hemp oil
20 drops of lavender oil
20 drops Ecalyptus oil
Blend all ingredients add the essential oils and allow to cool and set.
*********************************************************************************************************************************************************************************
Face Care
Cream base for use in showergel, shampoo and facial cream:
100 ml medicinal tea (or water or kefir)
20 ml rose or lavender hydrosol
20 ml aloe vera gel
5 ml coconut glycerin
5 g xanthan gum
2 capsules of probiotics
– optional: add 4 soap berries (pre soaked) and blend if you would like a soapy texture
Face cream juice. (water based, low shelf life, best kept cool):
20 ml coconut butter
10 ml shea butter
5 ml cacao butter
20 ml cream base (recipe above)
10 drops lavender oil
10 drops rose oil
10 drops geranium
10 drops carrot seed oil
5 ml of green juice / or carrot juice / or wheatgrass juice / or turmeric juice / or matcha
Face beauty serum (ointment/moisturiser) (oil based, long shelf life):
20 ml coconut butter
10 ml shea butter
5 ml cacao butter
10 ml argan oil / sesame oil (infused with herbs such as chamomile + marigold)
2 drops of valerian root oil + 1 ml peppermint + 1 ml frankincense
10 drops of lavender + 2 drops of carrot seed oil
Facial mud pie mask:
20 ml apple cider vinegar – water (50:50) or replace water with medicinal tea or medicinal mushrooms + heal all tea
5 g activated charcoal
10 g clay
5 g silica
3 probiotic capsules (5 g powder)
5 g rosehip powder
5 g cacao powder
2 drops of carrot seed oil
2 drops of frankincense
1 drop of sweet thyme
Grated orange zest
2 drops of tea tree oil
Facial toner:
100 ml of rose water (medicinal tea infusion with rose, lavender and juniper)
10 drops lavender
5 drops frankincense
5 drops geranium
3 drops juniper
1 teaspoon of MSM
Face scrub fruity:
4 tablespoons sea salt or epsom salt
1 tablespoon baking soda
5 g dried milled herbs (rosemary + peppermint)
5 g sunflower seed powder
5 g cinnamon powder
60 ml jojoba oil
10 ml apple juice
1 ml grapefruit juice
10 drops of carrot seed oil
– Blend into paste by mixing all ingredients with water or kefir or medicinal herbal and mushroom tea
Astringent face tonic:
30 ml apple cider vinegar
30 ml filtered water
10 ml rose water
5 drops of lavender, frankincense or niaoli
Tantric Beauty Toner
Tantric Beauty Toner is a powerhouse of Essential oils, MSM and our high quality Organic Floral water, this gently astringent, conditioning Toner is excellent for all skin types, especially dry, sensitive or problem skin. The combined regenerative properties of Lavender, Frankincense and MSM help to promote the skin's healing ability, stimulating the production of healthy new skin cells, while the uplifting effects of Geranium keep the skin supple and work with Juniper to decongest sluggish skin, clear pores, treat breakouts and prevent spots.
1 Teaspoon of Msm
1 cup of Rose Water or tea infusion of Rose , lavender and juniper
10 drops Lavender essential oil
5 drops Frankincense oil
5 drops Geranium oil
3 drops Juniper oil
½ teaspoon of sunflower Lecithin
Blend tea or water together with essential oils and lecithin
Beautiful Goddess Moisturiser
A magical cream that helps to promote a vibrant , refreshing and smooth complexion whilst bathing your skin in aromatic, soothing, nurturing and rejuvenating essential oils, organic butters and herbal extracts. Perfect for sensitive skin and all skin types. All oils and butters are cold pressed. Sold in a dark amber glass jar to protect all live enzymes and nutrients.
1 cup of sesame oil or argan oil
¼ cup of cacao butter
¼ cup of coconut butter
¼ cup of shea butter
1 teaspoon licorice root
1 piece ginger
5 drops peppermint oil
2 valerian oil
2 drops eucalyptus oil
10 drops lavender oil
Infuse sesame oil or argan oil and the melted butters with fresh herbs, spices and roots, dehydrate in a jar for 4 hours , allow to completely cool before adding in the essential oils, pour into container and place in fridge to set . This will make a beautiful oil based moisturiser or massage cream . follow this process to make all other massage creams on the recipes sheets for the different doshas. To make this more of a face cream which is water based just add 1 cup of water and 1 teaspoon of lecithin and blend until a smooth. Cool in fridge straight away.
Forever Young Face Mask
Sun-dried Green Clay is a wonderful detox face pack. It gently draws out toxins and environmental pollutants that may be lying under the skin in order to heal and clean while giving your face a nice lift and glow. It is ideal for sensitive skin.

Green clay helps to keep your skin fresh and toned and works well at relieving skin congestion, spots, inflammation, fatty deposits and dry skin.
 All oils and butters are cold pressed.
1 cup of water
4 tablespoons Green Clay
10 drops of Tea Tree Oil
5 drops of Lemon essential oil
Friendly Bacteria such as 1 tablespoon of kefir or live enzymes
¼ cup Cacao Paste melted
1 teaspoon of Orange zest & 5 drops of orange oil
Blend all ingredients together until you achieve a thick paste
Wheatgrass face and body moisturiser:
Wheatgrass juice
Glycerin (humectant – attracts water, maintains moist skin)
Avocado oil (treat skin inflammation, acne etc due to oleic acid)
Castor oil (prevents dry skin & nourishes skin)
Sea buckthorn oil (contains 190 nutrients and phytonutrients)
Herbal blend (coconut oil, foti, mushrooms, schizandra, lavender, chamomile etc)
Friedly bacteria
Omega 3:6:9 oils
Vanilla + aloe vera gel/juice + shea butter + essential oils
Chlorella face mask:
Chlorella (tightens skin for younger look)
Schizandra berry
*********************************************************************************************************************************************************************************
Hair Care
Hair rinse:
100 ml apple cider vinegar
100 ml water or kefir or medicinal tea of nettle
5 drops of frankincense or lavender
– Apple cider vinegar helps close the hair cuticles so that each strand is smoother and smoother hair is shinier.
As a rinse, it will remove buildup from other hair products.
Scalp oil:
40 ml jojoba oil
5 ml tamanu
1 ml sandalwood
10 drops of vetiver
10 drops of black spruce
10 drops of geranium
1 ml peppermint oil (optional for itchy scalp)
Hair spray:
10 g sea salt
240 ml warm water or green tea or chamomile tea
12 drops of ylang or jasmine or rose or frankincense
10 drops jojoba (optional for dry hair)
1 juiced orange (dark hair) or 1 juiced lemon (light hair)True Blue Spirulina ShampooRevitalize + Renew Healthy Hair: Spring waterCocos nucifera (coco-protein)Aloe veraYuccaBladderwrackSpirulinaOatsTansyYarrowGerman chamomileFrankincenseBlood orangeVetiverLemonLavenderBergamotSageRosemary True Blue Spirulina ConditionerCaresses tresses with botanical successes: Spring waterCoconutAloe veraBladderwrackOrange waxPomegranateSpirulinaOatstrawTansyYarrowGerman chamomileFrankincenseBlood orangeVetiverLemonLavenderBergamotSage extractRosemary extract Seabuckthorn ShampooRevitalize + Renew Happy Hair: Spring waterJojobaSeabuckthornCoco-proteinYuccaBladderwrackOrange waxCalendulaRed cloverOatstrawHorsetailColtsfootComfreyNettlesChamomileGrapefruitPeppermintVetiverLimeRosemary extractSage extract Shine On ConditionerHair Shines Divine: JojobaAloe VeraRosewaterACVTamanuOrange waxChickweedMarshmallowSlippery elmAlfalfaBladderwrackLimeLavenderRosemary extractSage extract
Dry herbal shampoo:
5 g amla powder or shikakai powder
30 ml/g baking soda
10 ml/g rosemary och rosehip powder
10 drops of chamomile essential oil
10 drops of ylang ylang
2 probiotic caplsules
Rinse with herbal tea (rosemary, thyme, nettle, horsetail & chamomile)
Wet herbal shampoo (short shelf life / best kept cool / live shampoo):
100 ml herbal tea (marigold, orange peel, chamomile, nettle & rosemary)
30 g baking soda
10 g rosehip powder
2 probiotic capsules
50 ml kefir
10 g xanthan gum
20 ml aloe vera gel
5 ml coconut glycerin
4 soap nuts soaked
5 g sunflower letichin
5 g amla powder or shikakai powder
20 ml coconut butter
10 ml shea butter
5 ml cacao butter
10 drops lavender
10 drops ylang ylang
Fruity Hair Wash Shampoo
Fruity shampoo contains Shikakai and amla powder, Shikakai means "fruit for hair" and is a 100% natural shampoo powder. It is an excellent cleanser but doesn't strip the hair of its natural oils. Moreover, it detangles the hair and works wonders as a natural conditioner. 

Because of its stringent qualities, Shikakai naturally removes the dirt and excess oil accumulated on the scalp.
1 Cup of Tea
2 tablespoon of irish moss paste
1 tablespoon of amla powder
1 Tablespoon of shikakai powder
10 drops of essential oils of choice such as lavender
Use astringent herbs like rosemary, thyme, witch hazel, horsetail, nettle or camomile to make a tea by warm or cold infusion. Blend all ingredients together and place into shampoo container ready for use.
Alternative Conditioner
1 cup of Coconut infused with 10 drops of essential oils of choice
Natural Non Toxic Medium Hold Hairspray
Ingredients
-2 cups filtered Water
-1/4 cup Chamomile (Light Hair or if you want highlights) Rosemary or Sage (Dark Hair)
-1/4 cup Green tea
-1 Lemon (Light Hair or if you want highlights) 1 Orange (Dark Hair)
-1/4 cup coconut Sugar (2 Tablespoons Less for light hold, 2 Tablespoons More for Stronger hold)
-1 teaspoon Hydrosol (flower water) of choice or 6 drops of essential oil of choice
Instructions
Bring Distilled water to a boil
Add in all of the ingredients except for Hydrosol or Essential Oils.
Reduce heat and simmer for about 10 minutes. (If you notice the water evaporating reduce heat again)
Remove from heat and allow to cool
Remove Lemon or Orange while squeezing out as much of the juice as you can
Using a strainer, pour the remaining herbs/liquid through the strainer. With a spoon squeeze out excess liquid from herbs
Add in the Hydrosol or Essential oils and stir
Pour into a fine mist spray bottle and spray away!
Another Hair Spray
Tea of Green tea (1 cup)
Tea of Chamomile for light Hair or Highlights (1 cup)
Tea of rosemary/sage for dark hair (1 cup)
1 Juiced Lemon for light hair or highlights
1 Juiced orange for dark hair
1/4 cup of coconut sugar or Sea salt
10 drops of essential oil of choice
*********************************************************************************************************************************************************************************
Eye Care
Cleopatra mascara(add to empty mascara containers):
5 g activated charcoal
5 ml castor oil
5 ml coconut oil
3 drops frankincense
3 drops myrrh
5 ml shea butter
Brow + lash recovery(apply at night):
30 ml castor oil
5 drops myrrh essential oil
5 drops lemon essential oil
Eye rinse:
Tea of eyebright or chamomile or fennel
Eye soother:
Soaked cotton square of chilled tea (catnip, rose, chamomile, elderflower, eyebright, lavender, fennel or blackberry leaves)
Eye mask:
Blend grated cucumber with sunflower seed flour or oat flour and apply to closed eyes like a paste
*********************************************************************************************************************************************************************************
Lip care
Lip balm:
10 ml marigold infused coconut oil
5 ml shea butter
5 ml cacao butter
1 pinch of vanilla powder
5 drops of lavender
5 ml hemp oil
Tinted lip gloss:
Lip balm recipe+
2 ml of beetroot juice
or 2 ml of wheatgrass juice
or 2 ml of turmeric juice
or a mix of all 3 colors
+5 ml castor oil
*********************************************************************************************************************************************************************************
Optimal Oral Care & Self Dentistry
Teeth are alive! Like the eyes, the limbs, and the internal organs, they respond to all the same internal factors, such as nutrition, bacteria, and trauma. Living teeth can heal. Saliva contains chemicals and enzymes that exist solely to take care of the teeth. Healthy teeth exist in a sea of saliva, a sea of saline alkalinity. Too acidic, it dissolves the enamel on your teeth and creates an environment that supports bacteria. With decay, saliva jumps into action to coat the tooth with its beautiful healing fluid. The quality and quantity of saliva hinges on hydration, so drink up!
Invisible Tooth Brush
Operating much like the lymph system, there is a microscopic flow of fluid in the teeth that originates near the intestinal area and flows upward and outward through the teeth flushing out toxins, providing nutrients for the teeth's mineral matrix, and repelling microbial biofilm on the tooth surfaces preventing tooth decay and gum disease. It flows through the pulp of the tooth and into the enamel, like sap in a tree. If this fluid flow is compromised, the flow reverses and draws fluids inward from the mouth into the teeth like a straw. This reverse flow sucks bacteria and acids from the mouth into the teeth. Reverse flow is Influenced by:
Dietary sugar, processed foods, additives, and deficiencies in dietary nutrients
Stress/cortisol
Hormonal shifts: low thyroid activity, pregnancy, the teenage years, and growth spurts
Lack of movement/exercise and lymph stagnation
Medication, oral care chemicals, antibiotics, and fluorideDiet for Healthy Flow: Eat a variety of whole foods. Include fat-soluble vitamins K2, D3, and A. Eliminate wheat.
Your Mouth, Your Health, Your Beauty: There is a relationship between the mouth and the metabolism of the rest of the body. Our Teeth are connected to every organ and gland via the blood stream. Any infection that the mouth harbors, any metals, and any toxins in our mouths, affect our overall health. Start by ditching most of the products that you use, like toothpastes and mouth washes that only give an illusion of freshness. The chemicals used in commercial oral care products, including many of the brands sold in health food stores, contain chemicals that you do not want in your mouth: glycerin, sodium lauryl sulfate, propylene glycol, FD&C color pigments, formaldehyde, Triclosan (a registered pesticide and bio-persistent chemical that destroys fragile aquatic ecosystems), artificial sweeteners, and synthetic isopropyl alcohol. They also contain synthetic versions of cinnamon or peppermint, called cinnamon aldehyde or menthol. Synthetic flavorings don't actually do anything for oral care. It is best to be minimalist about it and use a dry toothbrush with a dab of salt, baking soda, or a botanical tooth serum.
The Tools
Toothbrush:Use a soft, dry brush and brush so lightly that in six months your toothbrush looks just like it did the day you bought it. An electric toothbrush with a soft, rounded head are also great; it helps you reach the challenging areas behind the back and front teeth. In my opinion, the less expensive brands work just as well as the pricier brands.
Tongue Scraper:You can buy a tongue scraper at any health food store or you can use the edge of a spoon. Scrape your tongue from back to front and rinse it in hot water. Repeat until your tongue is clean, usually in 2-3 scrapes. You may also add one drop of an essential oil or combination serum to the scraper.
Floss:I prefer to use unwaxed floss and to add a single drop of a botanical oil to it because the oil can reach the bacteria between the teeth in the tiny spaces too small for floss.
Sulca brush:Use this rubber-tipped or brush gum tool with an essential oil or to gently go over the gum line to remove buildup.
Mouth Rinses
Saltwater brine eliminates microbes and makes the mouth alkaline, creating a neutral palate for brushing. It can come in handy after a meal when it is less-than-ideal to brush your teeth.
Homemade Mouthwash
Make a strong salt water rinse by dissolving salt in warm water – you want it to taste like the ocean. Baking soda is also a good rinse. Saliva is similar biochemically to baking soda and it is also alkaline, which is exactly what the saliva needs. Combine a tablespoon of baking soda in 1/2 cup of water. You can add a single drop of cinnamon and peppermint per mouthful for a zippy taste.
Nine steps to Successful Dentistry:
1. Start with our salt and soda mouthwash
2. Scrape the tongue a couple of times
3. Brush the gums, use a soft, dry toothbrush and apply a drop of our mct oil tooth serum
4. Polish the teeth with a dry round headed electric toothbrush with our coconut oil based toothpaste
5. Clean the gum lines with a sulcabrush or a rubber-tipped gum tool
6. Floss and apply another drop of mct oil tooth serum along the floss
7. Saltwater rinse or oil pull using sesame oil/ olive oil /coconut oil, swish around mouth for 5 minutes and spit out
8. Use an oral irrigator or a blunt tipped syringe with the salt and soda mouthwash to rinse the gum pockets and take care with any receding gums
9. Massage gums + teeth with our gum rejuvenation and recovery cream
Oral Care recipesHappy Gum DropsTooth Serum: SeabuckthornRose ottoPeppermintCloveOreganoCinnamonTea treeSweet thyme – add MCT oil + CoQ10 Mint ConditionMineral Tooth PowderBirghtening + Whitening: Kaolin clayCoconut MCT powderSodium bicarbonateCalcium (from lithothamnium calcareum)Magnesium hydroxideSea saltProbiotics (L. Plantarum, B. Bifidum, B. Longum)Vitamin D3PeppermintSpearmint Frankincense FreshSensitive Toothpaste: Coconut oilSodium bicarbonateSaponified olive oilFrankincense oilMyrrhPeppermintSweet thyme linaloolTea treeMSM Enamelizer toothpaste: MCT oilNeem – eliminates plaque, tartar and polishes teethCinnamon – plaque cleanser and breath freshenerSaponified olive oilBaking soda Clay Toothpaste: MCT oilBaking sodaSaponified olive oilSacred claySeabuckthornRose otto
Salt and soda mouthwash:
10 ml of sea salt or bread soda (or 5 ml each)
500 ml filtered water (or medicinal mushroom, liquorice, cinnamon and nettle tea)
10 ml of aloe vera gel or juice
2 drops of frankincense
2 drops of clove oil
MCT oil Tooth Serum:
20 ml MCT oil
5 ml frankincense
5 ml peppermint
1 ml sweet thyme
3 drops of oregano
Coconut oil based toothpaste:
30 ml of coconut oil
20 g of baking soda
20 drops of peppermint
10 drops of myrrh – optional:
10 drops of sweet thyme
– optional: add ml of turmeric juice or add 5 ml of wheatgrass juice
– optional: add activated charcoal
Gum rejuvenation and recovery cream:
20 ml coconut oil
10 ml MCT oil
5 g medicinal mushroom powder
2 capsules of CoQ10 or 2 drops (Garden of life)
2 drops of clove oil
2 drops of rose oil
2 drops of oregano oil
2 drops of tea tree oil
2 drops of thyme
2 g of cinnamon powder
Another Simple Mint Toothpaste
1 teaspoon Bicarbonate of soda
1 cup of Water/ Kefir
2 tablespoons of Bentonite clay powder
10 drops of Peppermint oil
Blend all ingredients together to make a thick paste. Add a few drops of stevia oil to sweeten if desired.
Another Gum Repair Toothpaste
For Tooth, gum and mouth cleanser that leaves your entire mouth feeling wonderfully cleansed & nourished. Made with herbs, essential oils & floral waters with outstanding anti-bacterial & nourishing properties.
1 cup of mineral rich tea
3 tablespoons of Green internal clay
1 table spoon Bread soda (aluminum free)
5 drops Peppermint Essential Oil
1 Teaspoon of cinnamon
1 Teaspoon of silica powder
2 drops Clove Oil
2 drops of rose oil
2 drops oregano oil
2 drops of tea tree
2 drops of thyme
1 teaspoon of Neem
Make a Herbal tea Blend of (Stevia, nettle, horsetail & Pau d'arco). Add clay, bread soda , cinnamon, silica and essential oils and blend to a paste, not too thick as the paste will thicken naturally with the clay and will continue to thicken.
Another Mouth wash
½ cup of mineral rich tea
½ cup of aloe vera gel/juice
1 table spoon Bread soda (aluminum free)
5 drops Peppermint Essential Oil
1 teaspoon of sunflower letichin
1 Teaspoon of cinnamon
1 Teaspoon of silica powder
2 drops Clove Oil
2 drops of rose oil
2 drops oregano oil
2 drops of tea tree
2 drops of thyme
1 teaspoon of Neem
Make a Herbal tea Blend of (Stevia, nettle, horsetail & Pau d'arco). Add bread soda , cinnamon, and essential oils and blend together with lecithin.
Toothpaste Ingredients explained:
– Calcium carbonate is a gentle abrasive from chalk
– Glycerine is our moisture retention and its best form is coconut glycerine rather than the byproduct of saponification
– Aqua is filtered water used as a moistener and we enhance this in most recipes by using water based herbal extractions and water based probiotics like kefir
– Silica is a structuring agent from natural ore but also used similar to clay for cleansing toxins from skin and mouth and body when used in baths
– Activated charcoal is also a gentle abrasive from wood
– Guar gum comes from guar bean and used as a thickening agent and emulsifier
– Xanthan gum is fermented glucose, sucrose or lactose using a bacteria – xanthemonas campestris. This gum is a healthy plant based thickener and stabiliser.
– CoQ10 is a fat soluble antioxidant and electron transporting coenzyme that is well known for its role in the respiratory chain, the production of cellular ATP and as an effective scavenger of oxygen free radicals.
*********************************************************************************************************************************************************************************
First aid Recipes
Comfrey ointment for Bruises or sprains
1 cup of dried or fresh comfrey
½ cup of coconut butter melted
½ cup of shea buter melted
infuse oil with the herb for 4 hours in low heat in dehydrator then strain herb and leave to cool and set. Use this on Bruises and sprains.
Marigold cream for sunburn and skin rashes
1 cup of Marigold tea (1 cup of water and 2 cups of marigold flowers)
½ cup of coconut butter melted
½ cup of shea buter melted
1 teaspoon of sunflower lecithin
10 drops of lavender
Blend all ingredients and store in cool place and use for burns and skin rashes
Witch hazel water for scrapes and cuts
1 cup of water
20 drops of witch hazel oil
1 teaspoon lecithin
Blend all ingredients and store in spray bottle.
Arnica cream for muscle pain
20 drops of arnica oil
½ cup of coconut butter melted
½ cup of shea buter melted
2 tablespoons of sesame oil
Mix all ingredients and leave to cool and set , use this for massage on muscle pain.
First aid kit:
Comfrey ointment: Bruises, sprains, fractures (oil based)
Marigold cream: Skin rashes, minor wounds, sunburn (water based)
Myrrh tincture: Sore throat and acne (alcohol based)
Fever few tea: Headaches and migraines
Thyme syrup: Coughs, colds, chest infections
Witch hazel tea: Healing cuts and scrapes (apply cold)
Arnica cream: For painful bruises and muscle pain
Garlic: For infections and earache (aged garlic infused sesame oil)
Valerian tea/tincture: For stress and insomnia
Tea tree essential oil: Antiseptic and anti-fungal. (Neem oil also)
Lavender essential oil: Insect bites, burns, headaches and stings
Echinacea tea/tincture: Colds, flues and infections
Slippery elm powder: Coughs and digestive upsets
Other Essential oils + tinctures to include in first aid kit
Lavender – burns, headaches, bites
Tea Tree – Insect repellant – antiseptic
Echinacea – Tincture for colds, flus and infections
Slippery elm powder for coughs – digestive
Valarian tincture / Tea – sleep / insomnia
Garlic infused oil – infections / ear aches
*********************************************************************************************************************************************************************************
Bubbly Bath Balms & shower Cream
Baking soda is an essential ingredient of any bathroom cabinet; and when it is mixed with vitamin C (ascorbic acid) fizzy bubbles or carbon dioxide are made. This fizz makes bath time fun, and these carbonated bubbles break down the sodium bicarbonate into tiny bubbles, which makes the CO₂ exponentially more bioavailable and permeable through cell membranes – and this is a good thing! Bubbly CO₂ bathing was popularized in European water spas, as it is relaxing to blood pressure, improves blood flow, soothes kidneys, and shifts the body's pH to a more alkaline state.
Frankincense Fizz Fortifying Bath Balms
Therapeutic and strengthening for medicinal baths:
2 cups Baking Soda
20 drops Frankincense essential oil
10 drops Laurel essential oil
10 drops Blue Tansy essential oil
1 tablespoon Clay
1 tablespoon organic Jojoba, Olive, or Coconut oils
1 spritz bottle of pure water (any size will do)
Molds for the balms: muffin tins, silicone ice-cube trays, or chocolate molds.
Bubbly Bergamot Bliss Baths
Bubbly bliss for children, before bedtime, and for relaxation:
1 cup Vitamin C (ascorbic acid)
2 cups Baking Soda
20 drops Bergamot essential oil
10 drops Ylang essential oil
10 drops Lavender essential oil
1 tablespoon organic Jojoba, Olive, or Coconut oils
1 spritz bottle of pure water (any size will do)
Molds for the balms: muffin tins, silicone ice-cube trays, or chocolate molds
Shower Cream
1 cup of water or herba tea such as lavender or camomile
½ cup of shea butter melted
½ cup of cacao butter melted
1 tablespoon of clay
1 tablespoon of bread soda
1 tablespoon of irish moss paste
1 tablespoon of sunflower lecithin
20 drops of lavender oil
5 drops tea tree oil
Blend all ingredients in a blender and add the essential oils.
*********************************************************************************************************************************************************************************
Household Recipes
Washing Machine powder
1 cup Bicarbonate of soda
10 drops Frankincence
5 drops of Tea tree oil
in separate compartment use 2 tablespoons of apple cidar vinagar
Washing up liquid
Bicarbonate of soda with a few drops of eucalyptus with a chia seed gel , lemon juice, sunflower lecithin
Counter Spray
1 cup of water or herba tea such as lavender or camomile
¼ cup of shea butter melted
¼ cup of cacao butter melted
2 tablespoon of bread soda
1 tablespoon of sunflower lecithin
20 drops of lavender oil
10 drops tea tree oil
Blend all ingredients in a blender and put into spray bottle
Or for a simple and effective counter spray/ all purpose cleaner just add to a spray bottle water, apple cider vinegar and some essential oils such as tee tree, lavender and rosemary.
Hand Soap
1 cup of water or herba tea such as lavender or camomile
¼ cup of shea butter melted
¼ cup of cacao butter melted
1 tablespoon of clay
1 tablespoon of bread soda
1 tablespoon of irish moss paste ( optional)
1 tablespoon of sunflower lecithin
20 drops of lavender oil
Blend all ingredients in a blender and add the essential oils.
AROMA DIFFUSION
Aroma diffusers mist molecules of essential oils to add aromatic ambience and microscopic medicine to care for the air in bedrooms, living rooms, studios, and offices.Most diffusers are ultrasonic and humidify the air too.Simply combine the essential oils you want to diffuse in water, and inhale the airy elixir of molecules that cleanse, purify, and refresh any atmosphere.Pure organic essential oils micro-misted into the air enter the bloodstream through the nose and lungs and seed their pure plant potency into every cell. Within minutes, nerves settle, feelings uplift, breathing deepens, and clarity and creativity flow.
Apothecary: neroli, blood orange, grapefruit, black spruce, frankincense, chamomile, laurel, lavender, geranium, ylang, inula
*********************************************************************************************************************************************************************************
Sun Care
Sun Block SPF 30+
A sun block is different to a sun screen similar to the difference between oitments and creams. A sun block will sit on the surface of the skin acting as a barrier for your skin blocking uv rays. A sun screen must be absorbed into the skin in order to offer the protection. I am using zinc Oxide in this recipe as it is not absorbed by the skin and even though it is a completely natural mineral, due to it been very rare it is very often produced in a laboratory using the mineral zinc and oxidising it. It is a safe product to use and extreemley effective as a sun block. Adding it to the ingredients below will make a beautiful sunblock for yourself and family.
20g of shea butter melted
20g of cocunut butter melted
20ml of Hemp oil
20g of cacao butter melted
10 drops of sea buckthorn oil
10 drops of carrot seed essential oil
5 drops of lavender oil
5 drops of tea tree oil ( to add as an insect repellant if desired)
15g Zinc Oxide (non-nano, uncoated zinc oxide) – Non Nano means that there are no tiny particles that can get into your lungs and skin
Ingredients Explained:
Coconut Oil: Natural SPF of about 2-8, antibacterial, natural moisturizer, full of antioxidants and nutrients your skin needs. Coconut oil has an amazing ability to heal the skin and block the damaging effects of UV radiation from the sun. One of the reasons why it is so effective in protecting the skin is its antioxidant properties, which helps prevent burning and oxidative damage that promotes skin cancer. There have been several recent studies done on the use of coconut oil as a sunscreen but there are fluctuations in the SPF rating of coconut oil. One study "proved" a rating of only 4 while another rated coconut oil at a 10
Hemp Seed Oil– The oil extracted from hemp seed is said to closely resemble the body's natural lipids. Lipids refer to molecular compounds considered important for cell growth due to their large carbon and hydrogen content. Lipids do not easily mix with water because their properties are more related to fat substances, although not all lipids are fats. As sunscreen protection, it is easily absorbed by the skin to provide the essential fatty and essential amino acids as well as other nutrients. All these are needed for proper keratin formation in the skin, teeth, nails and hair as a major protein component. Hemp seed oil has an SPF rating of 6
Shea Butter: Shea butter melts at body temperature and absorbs rapidly into the skin without leaving a greasy feeling. It contains the antioxidants, vitamins A and E both of which enhances skin cell regeneration and promote blood circulation below the skin's surface. Cinnamic acid in the oil provides vital protection against harmful UV rays. Its rich emollient quality makes it excellent for very dry skin. SPF 6-8
Carrot Seed Oil: Carrot seed oil is an essential oil with significant antioxidant, antiseptic, antifungal and fragrant properties with high levels of vitamin A. When applied topically to the skin in the form of a diluted carrier oil, carrot seed oil also provides natural sun protection. Carrot seed oil has a natural SPF of 38 and 40
Sea Buckthorn Oil– An unsurpassed natural source of vitamins A and E, carotenes and flavonoids. They are also rich in several other vitamins, including B1, B2, K and P as well as in more than two dozen microelements. Sea buckthorn oil is known for reducing the damaging effects of the sun's radiation. The restorative action of sea buckthorn oil may be partially due to the high content of fatty acids and essential fatty acids, carotenes, tocopherols and phytosterols, all important for the maintenance of healthy skin. The fatty acid content of seabuckthorn berry oil is 80 – 95%. The major fatty acids contained in sea buckthorn oil are oleic and linoleic acids. It has an SPF of 2-4
Zinc Oxide: Sun protection.
How Much Zinc Oxide to use:
Anywhere from 5-20% of the total solution is generally considered to be effective, with 20% having a higher level of protection. You may find the information below helpful in determining your measurements. I have not tested these ratios in a lab for SPF value. If you're looking for moderate protection, measure the lotion you are going to use and then add 10% of it's weight in zinc oxide. Note: Huge differences in SPF numbers are actually pretty insignificant when it comes to differences in protection. SPF 100 blocks 99 percent of UVB rays, while SPF 50 blocks 98 percent. SPF 30 blocks 96.7 percent, SPF 15 blocks 93%.
Radiation Rejuvenation
4oz/120ml organic jojoba
1 teaspoon/5ml seabuckthorn berry
20 drops/1ml lavender
20 drops/1ml sandalwood
10 drops geranium
10 drops immortelle (Helichrysum italicum)
10 drops frankincense
10 drops of peppermint
5 drops laurel
5 drops carrot seed
Apply a small amount to the burned area 4-6 x a day. This blend can also be hand mixed or blended into fresh aloe.
*********************************************************************************************************************************************************************************
Foot elixir massage oil:
5 ml castor oil
5 ml jojoba oil
1 drop peppermint oil
1 drop eucalyptus oil
1 drop rosemary essential oil
Sauna Dry Brush Recipe
Before getting into sauna, dry brush with an oil mix of JoJoba oil mixed with essential oils of Laurel, Eucalyptus, Frankincense, Inula and Rosemary. Use these oils in sauna too.
*********************************************************************************************************************************************************************************
Touch is Fundamental to health and well-being.
When stimulated through therapeutic touch or massage, the skin releases a pharmacy of healing chemicals that have health-promoting effects on the physiology. In addition to feeling good, regular massage and loving touch detoxifies the body's tissues, increase circulation, calms the mind, and enhances immune function. We only use the very best massage creams on the Planet, made by ourselves by 100% raw Organic cold pressed oils and essential oils infused with organic herbs and spices to create dosha-balancing creams to harmonize your specific body type. Our Dosha Cream is a complete indulgence and saturation to your senses.
Relaxing Oil to Balance Vata
This rejuvenating oil is a synergistic blend of herb infused oils and essential oils. These oils warm and lubricate the delicate Vata system. Ayurveda highly recommends a daily self-massage to restore calm and provide strength. 

Vata is composed of the elements Air and Space. Any motion in the body requires Vata: swallowing, breathing, nerve impulses, muscle movements, thinking, bowel movements, urination and menstruation. Vata benefits particularly from grounding and nourishing support, provided both by the oil itself and the warming herbs. Vata also benefits from regularity, especially a daily self massage with warm oil. The gentle pressure and firmness of massage grounds Vata and brings stability. 
All ingredients are 100% ORGANIC and 100% RAW VEGAN and 100% EDIBLE. Made with Love for love x
100% Raw Organic Ingredients: Sesame, Basil, Patchouli, Coconut, Passionflower, Tulsi, Valerian, fennel, Eucalyptus, sweet Orange, Cardamom, Basil, valerian and Geranium. ( Infuse oil with herbs, strain and add essential oils)
Soothing Oil To Balance Pitta
This aromatic oil is a cooling blend of herb infused oils and essential oils. These are used in Ayurveda to address pitta, by removing excess heat while relaxing the tension associated with pitta. A daily self- massage benefits the skin, where pitta tends to accumulate, supports healthy circulation and helps move toxins out of the system. Experience the soothing benefits of Pitta Massage Oil. 

Pitta is composed of the elements Fire and Water. Transformation in the body always requires pitta: digestion, metabolism, temperature maintenance, sensory perception, and comprehension. Pitta is always driven and ambitious and benefits from the break provided by a soothing massage, which is enhanced by the cooling and cleansing qualities of the herbs found in Pitta Massage Oil. Pitta also holds tension in the muscles and is relaxed by the therapeutic touch of a warm oil massage. 

All ingredients are 100% ORGANIC and 100% RAW VEGAN and 100% EDIBLE. Made with Love for love x
100% Raw Organic Ingredients:Coconut, Lemon, Lavender, Ylang Ylang, Passionflower, Licorice, Coriander, sandalwood, rose, Eucalyptus and lemon. ( Infuse oil with herbs, strain and add essential oils)
Invigorating Oil to Balance Kapha
Formulated in a base of organic sesame and sunflower oils, this invigorating blend of herb infused oils and essential oils. This energizing blend of herbs is activating and mobilizing, vital for balancing Kapha. Vigorous massage with warm herbalized oil reduces Kapha by promoting mild sweating, stimulating circulation and cleansing the system. Experience the revitalizing and renewing benefits of Kapha Massage Oil during your daily routine. 

Kapha is composed of the elements Earth and Water. Its main function is stability and structure in the body. Kapha forms the substance of the human body, from the skeleton and organs to the fatty molecules (lipids) that are vital for existence. A stimulating and invigorating massage with this herbalized oil can balance Kapha, keeping things moving and bringing energy to the individual. 

All ingredients are 100% ORGANIC and 100% RAW VEGAN and 100% EDIBLE. Made with Love for love x
100% Raw Organic Ingredients: Coconut, Neem, Rosemary, Peppermint, Frankincense, Eucalyptus, Lavender, Sage, and Clove. ( Infuse oil with herbs, strain and add essential oils)