19 Dec

Move to Plant Based Cruelty Free Milks, It's Easy, Ethical and Super Healthy

Cows produce milk for the same reason why humans do―to nourish their young. Cows produce milk for the same reason why humans do―to nourish their young.Ten months later, their calves are born, and a strong bond instantly forms between them.But they won't have much time together.Typically, after one to three days, their babies are taken away from them, which causes both cow and calf extreme distress.They will never see each other again.The male calves are usually sold to the veal industry. There, they are kept in tiny crates to keep their flesh tender.They will be killed after just a few miserable months of life.The female calves will likely follow in their mothers' footsteps in the dairy industry.But first, they will be dehorned. Dehorning is a procedure in which cows have their horns removed by means of saws, sharp wires, hot irons, guillotine dehorners, or caustic chemicals. It is extremely painful. The cows will spend the rest of their lives as milk machines, forced to produce 4.5 times what they normally would for their calf. When not on a factory farm, cows can live to be 20 years old. But cows used for milk are usually slaughtered for low-grade meat when they're around 4 years old. That means four years of repeated artificial insemination, udder infections, and having their calves traumatically torn from their side shortly after birth. When you buy dairy products, you're supporting this cruel cycle. Not only are people becoming aware that cow's milk is bad for you, they are also learning that the myth of happy cows strolling on a grassy knoll is a far cry from the real suffering that cows endure on dairy farms.
18 Images Big Dairy Doesn't Want You to See (but PETA Will Show You)
Operation Dean Foods from ARM Investigations on Vimeo.

Making Plant Based Milk
10 organic nuts or Handful of seeds (almonds, Brazil nuts, hemp seeds, pumpkin seeds) activated (Soaked for 6 hours and rinsed and freeze)
1/4 Teaspoon of coconut oil cold pressed virgin organic ( optional )
1 pinch of salt pink Himalayan salt
4 organic dates or 1 tablespoon of date paste
1 pinch organic vanilla powder ( optional)
500ml of filtered water

Optional extras:
1 Teaspoon of organic Maca powder
1 Tablespoon of cacao nibs

Add all ingredients into Blender and blend for one minute, empty mylk into a nut mylk bag to strain all fiber, keep this fiber for dehydration for use in cookies as nut flour. Keep milk in refridgerator for upto 1 week in a glass bottle.




Have you Heard of Plant Based Academy ?
Become a certified raw food chef and plant based nutrition coach with Plant Based Academy, world unique raw & vegan culinary school. We offer courses both online and at our raw kitchen in Dublin. Classes delivered by a professional chef.

The Most important Decision anyone can make today is what to put into your body. Learn how to feed your body with the healthiest foods on the planet that you can prepare easily in your own kitchen. Save Money while saving your health and the planet. – Plant Based Academy

Plant Based Academy – World unique Raw & vegan Culinary School
Plant Based academy is a raw and vegan culinary school. Training, educating and empowering students on plant based culinary art, vegan nutritional science and conscious living. Plant Based Academy is the only classically structured raw food course in Europe and world unique in its content, Certification and delivery. Plant Based Academy offers the most comprehensive certification program both on site at our raw kitchen in Dublin 22 and online. Full Course fee is 2,500.00 Euro – Payment plan available. Online Course is 1,250.00 euro payable upfront.
Plant Based Academy is Europe's first and only classically structured plant-based culinary school. Students will discover that raw food is not always cold food, which is particularly refreshing when living in a cold climate such as Ireland. Students will learn about Warm Porridge and warm soups, hot medicinal beverages. Dublin is host to some of the best farmers' markets in Ireland and has a rapidly growing plant based community.Students learn how to work with whole, organic, unprocessed, plant-based foods to achieve healthy, aesthetically refined, nutritionally balanced for maximum absorption of nutrients and flavorful cuisine in the school's intimate classes. Students' benefit from personalized instruction that champion's hands-on experience, within a brand new custom designed, living foods kitchen which includes full on fermentation and sprout shed and organic garden. Students also gain access to the course material online which is a rich resource of simple recipes, advanced recipes, videos, scientific studies, charts, articles and much more.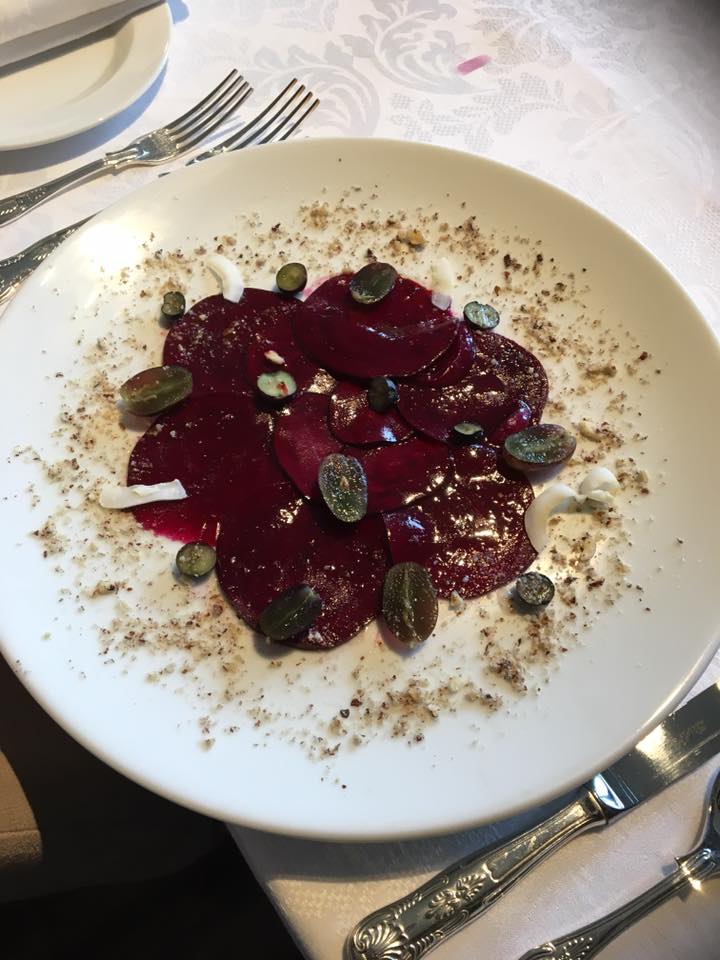 Raw Food Mastery Level III Certification
We have a very small number of spaces available for our Raw Food Mastery & Plant Based nutrition Certification programs taking place on January 20th 2018, May 08th 2018 & September 16th 2018. Book your Place Now for this Life Changing and empowering professional raw food training course. Contact us now to inquire about the last remaining spaces. The Level III course includes our full 12 modules both in class and online. Time investment is 3 hours per week in our raw kitchen and 10 hours at home for practical and written homework assignments and study. There is an exam on Module 9. On completeion of this course you will be a certified Plant Based Nutritionalist and Raw Food Chef/Coach with Plant Based Academy. This is the most comprehensive raw food training available anywhere in the world.
Raw Food Mastery Level III is suitable for complete beginners and experienced raw foodists. It is an excellent springboard for personal health and for creating your very own plant based business. This is a certified course, you will receive a certificate on completion of all 12 modules including a comprehensive exam on week 9. This course is the most advanced and comprehensive plant based course available anywhere in the world. The course is delivered by a professional chef and you will come away with knowledge, skills and insights of a professional chef . This course is delivered through a framework of plant based nutritional science. The course explores raw and vegan pitfalls and how to avoid raw vegan junk food. You will learn how to prepare gourmet refined healthy raw vegan meals from starters, smoothies and soups to gourmet entrees, cheeses and desserts.
Book your space Now, click HERE to pay deposit.



"Raw vegan food is not boring salads and uncooked vegetables, raw food is a culinary pursuit, a dedication and endeavor to transforming the highest quality of vegetables using simple techniques to extract exquisite flavors, preserving the essential nutrients and enzymes and complementing them with an array of mineral rich nuts, seeds, seaweeds, sprouts and fruits. Raw vegan food is the pursuit of perfect food, art for the eyes, a taste of naturalness, unparalleled nourishment for the body and great for the planet too" – Plant Based Academy


The Modules:
Module 1 – Raw Food Essentials
Module 2 – The Art of Advanced Fermentation
Module 3 – Smoothies, Milks, Soups & juices
Module 4 – Medicinal Herbs & Mushrooms
Module 5 – The Art of Raw Chocolate
Module 6 – Raw Food Dehydration
Module 7 – Raw Preparation Skills & Sprouting
Module 8 – Raw Gourmet Meal Demonstration
Module 9 – Practical Exam
Module 10 – Raw Skin Care & Cosmetics
Module 11 – Raw Philosophy & Conscious Lifestyle
Module 12 – Raw Food on The Go & Travelling


Read Article on Breaking Junk Food Addictions