26 Feb

BODY PLEASURE AND THE ORIGINS OF VIOLENCE

A neuropsychologist contends that the greatest threat to world peace comes from those nations which have the most depriving environments for their children and which are most repressive of sexual affection and female sexuality.
Human violence is a global epidemic. Unless the causes of violence are isolated and treated, we will continue to live in a world of fear and apprehension. Unfortunately, violence is often offered as a solution to violence. Many law enforcement officials advocate 'get tough' policies as the best method to reduce crime. Imprisoning people, our usual way of dealing with crime, will not solve the problem, because the causes of violence lie in our basic values and the way in which we bring up our children and youth. Physical punishment, violent films and TV programs teach our children that physical violence is normal. But these early life experiences are not the only or even the main source of violent behavior. Recent research supports the point of view that the deprivation of physical pleasure is a major ingredient in the expression of physical violence. The common association of sex with violence provides a clue to understanding physical violence in terms of deprivation of physical pleasure.
Unlike violence, pleasure seems to be something the world can't get enough of. People are constantly in search of new forms of pleasure, yet most of our 'pleasure' activities appear to be substitutes for the natural sensory pleasures of touching. We touch for pleasure or for pain or we don't touch at all. Although physical pleasure and physical violence seem worlds apart, there seems to be a subtle and intimate connection between the two. Until the relationship between pleasure and violence is understood, violence will continue to escalate.
As a developmental neuropsychologist I have devoted a great deal of study to the peculiar relationship between violence and pleasure. I am now convinced that the deprivation of physical sensory pleasure is the principal root cause of violence. Laboratory experiments with animals show that pleasure and violence have a reciprocal relationship, that is, the presence of one inhibits the other. A raging, violent animal will abruptly calm down when electrodes stimulate the pleasure centers of its brain. Likewise, stimulating the violence centers in the brain can terminate the animal's sensual pleasure and peaceful behavior. When the brain's pleasure circuits are 'on,' the violence circuits are 'off,' and vice versa. Among human beings, a pleasure-prone personality rarely displays violence or aggressive behaviors, and a violent personality has little ability to tolerate, experience, or enjoy sensuously pleasing activities. As either violence or pleasure goes up, the other goes down.
Sensory Deprivation
The reciprocal relationship of pleasure and violence is highly significant because certain sensory experiences during the formative periods of development will create a neuropsychological predisposition for either violence-seeking or pleasure-seeking behaviors later in life. I am convinced that various abnormal social and emotional behaviors resulting from what psychologists call 'maternal-social' deprivation, that is, a lack of tender, loving care, are caused by a unique type of sensory deprivation, somatosensory deprivation. Derived from the Greek word for 'body,' the term refers to the sensations of touch and body movement which differ from the senses of light, hearing, smell and taste. I believe that the deprivation of body touch, contact, and movement are the basic causes of a number of emotional disturbances which include depressive and autistic behaviors, hyperactivity, sexual aberration, drug abuse, violence, and aggression.
These insights were derived chiefly from the controlled laboratory studies of Harry F. and Margaret K. Harlow at the University of Wisconsin. The Harlows and their students separated infant monkeys from their mothers at birth. The monkeys were raised in single cages in an animal colony room, where they could develop social relationships with the other animals through seeing, hearing, and smelling, but not through touching or movement. These and other studies indicate that it is the deprivation of body contact and body movement—not deprivation of the other senses—that produces the wide variety of abnormal emotional behaviors in these isolation-reared animals. It is well known that human infants and children who are hospitalized or institutionalized for extended periods with little physical touching and holding develop almost identical abnormal behaviors, such as rocking and head banging.
Although the pathological violence observed in isolation-reared monkeys is well documented, the linking of early somatosensory deprivation with physical violence in humans is less well established. Numerous studies of juvenile delinquents and adult criminals have shown a family background of broken homes and/or physically abusive parents. These studies have rarely mentioned, let alone measured, the degree of deprivation of physical affection, although this is often inferred from the degree of neglect and abuse. One exceptional study in this respect is that of Brandt F. Steele and C. B. Pollock, psychiatrists at the University of Colorado, who studied child abuse in three generations of families who physically abused their children. They found that parents who abused their children were invariably deprived of physical affection themselves during childhood and that their adult sex life was extremely poor. Steele noted that almost without exception the women who abused their children had never experienced orgasm. The degree of sexual pleasure experienced by the men who abused their children was not ascertained, but their sex life, in general, was unsatisfactory. The hypothesis that physical pleasure actively inhibits physical violence can be appreciated from our own sexual experiences. How many of us feel like assaulting someone after we have just experienced orgasm?
The contributions of Freud to the effects of early experiences upon later behaviors and the consequences of repressed sexuality have been well established. Unfortunately time and space do not permit a discussion here of his differences with Wilhelm Reich concerning his Beyond the Pleasure Principle.
The hypothesis that deprivation of physical pleasure results in physical violence requires a formal systematic evaluation. We can test this hypothesis by examining cross-cultural studies of child-rearing practices, sexual behaviors, and physical violence. We would expect to find that human societies which provide their infants and children with a great deal of physical affection (touching,holding, carrying) would be less physically violent than human societies which give very little physical affection to their infants and children. Similarly, human societies which tolerate and accept premarital and extramarital sex would be less physically violent than societies which prohibit and punish premarital and extramarital sex.
Infant Neglect/Adult Violence
Certain variables which reflect physical affection (such as fondling, caressing, and playing with infants) were related to other variables which measure crime and violence (frequency of theft, killing, etc.). The important relationships are displayed in the tables. The percent figures reflect the relationships among the variables, for example, high affection/low violence plus low affection/high violence.
Societies ranking high or low on the Infant Physical Affection Scale were examined for degree of violence. The results clearly indicated that those societies which give their infants the greatest amount of physical affection were characterized by low theft, low infant physical pain, low religious activity, and negligible or absent killing, mutilating, or torturing of the enemy. These data directly confirm that the deprivation of body pleasure during infancy is significantly linked to a high rate of crime and violence.
Some societies physically punish their infants as a matter of discipline, while others do not. We can determine whether this punishment reflects a general concern for the infant's welfare by matching it against child nurturant care. The results indicate that societies which inflict pain and discomfort upon their infants tend to neglect them as well. These data provide no support for the prescription from Proverbs (23: 13-14): "Withhold not chastisement from a boy; if you beat him with the rod, he will not die. Beat him with the rod, and you will save him from the nether world."
Adult physical violence was accurately predicted in 36 of 49 cultures (73 percent) from the infant physical affection variable. The probability that a 73 percent rate of accuracy could occur by chance is only four times out of a thousand. Of the 49 societies studied, 13 cultures seemed to be exceptions to the theory that a lack of somatosensory pleasure makes people physically violent . It was expected that cultures which placed a high value upon physical pleasure during infancy and childhood would maintain such values into adulthood. This is not the case. Child rearing practices do not predict patterns of later sexual behavior. This initial surprise and presumed discrepancy, however, becomes advantageous for further prediction.
By James W. Prescott (neuropsychologist)



Working with Violence, Shame & Guilt and victims of violence at Trauma Recovery Institute
Trauma Recovery Institute offers unparalleled services and treatment approach through unique individual and group psychotherapy. We specialise in long-term relational trauma recovery, sexual trauma recovery and early childhood trauma recovery. We also offer specialized group psychotherapy for psychotherapists and psychotherapy students, People struggling with addictions and substance abuse, sexual abuse survivors and people looking to function in life at a higher level. Trauma recovery Institute offers a very safe supportive space for deep relational work with highly skilled and experienced psychotherapists accredited with Irish Group Psychotherapy Society (IGPS), which holds the highest accreditation standard in Europe. Trauma Recovery Institute uses a highly structured psychotherapeutic approach called Dynamic Psychosocialsomatic Psychotherapy (DPP).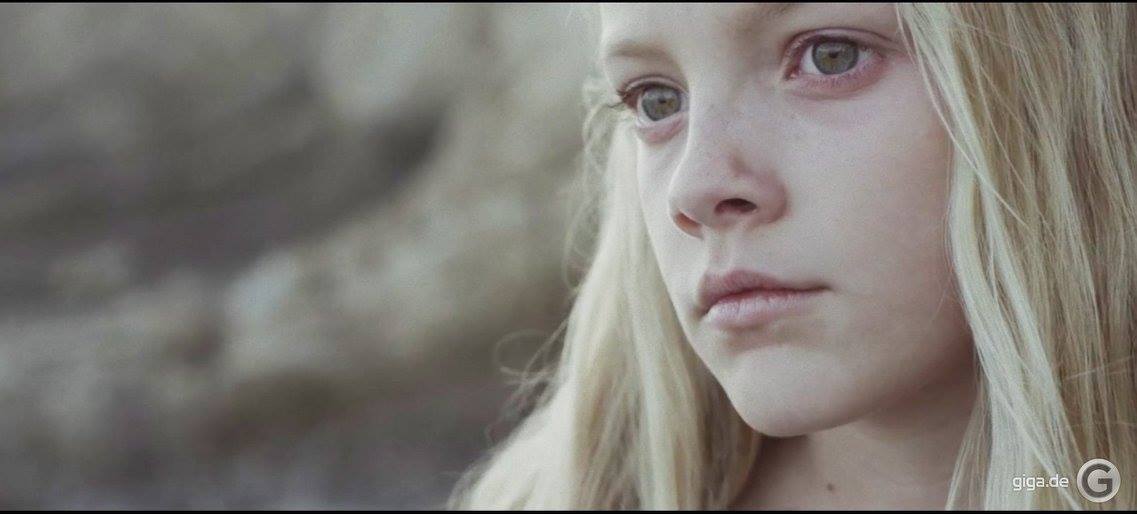 Dynamic Psychosocialsomatic Psychotherapy (DPP) at Trauma Recovery Institute Dublin
Dynamic Psychosocialsomatic Psychotherapy (DPP) is a highly structured, once to twice weekly-modified psychodynamic treatment based on the psychoanalytic model of object relations. This approach is also informed by the latest in neuroscience, interpersonal neurobiology and attachment theory. As with traditional psychodynamic psychotherapy relationship takes a central role within the treatment and the exploration of internal relational dyads. Our approach differs in that also central to the treatment is the focus on the transference and countertransference, an awareness of shifting bodily states in the present moment and a focus on the client's external relationships, emotional life and lifestyle.
Dynamic Psychosocialsomatic Psychotherapy (DPP) is an integrative treatment approach for working with complex trauma, borderline personality organization and dissociation. This treatment approach attempts to address the root causes of trauma-based presentations and fragmentation, seeking to help the client heal early experiences of abandonment, neglect, trauma, and attachment loss, that otherwise tend to play out repetitively and cyclically throughout the lifespan in relationship struggles, illness and addictions. Clients enter a highly structured treatment plan, which is created by client and therapist in the contract setting stage. The Treatment plan is contracted for a fixed period of time and at least one individual or group session weekly.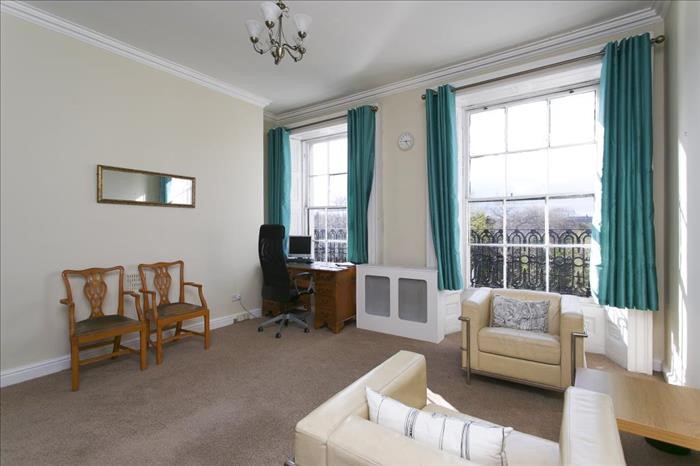 "Talk therapy alone is not enough to address deep rooted trauma that may be stuck in the body, we need also to engage the body in the therapeutic process and engage ourselves as clients and therapists to a complex interrelational therapeutic dyad, right brain to right brain, limbic system to limbic system in order to address and explore trauma that persists in our bodies as adults and influences our adult relationships, thinking and behaviour."